[caption id="attachment_2752" align="aligncenter" width="300"]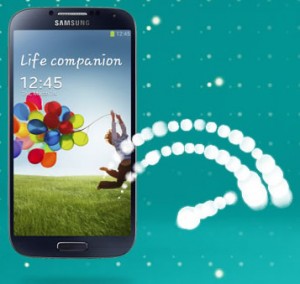 EE Set To Launch New 4G Plans And Services[/caption]
Alongside the general continued roll out of 4G, EE have also announced a bunch of new plans and projects to further improve the availability, speed and flexibility of their services.
This all comes in light of the fact that EE has achieved over 500,000 4GEE subscribers, demonstrating that customer demand is continuing to increase and that there is therefore a need for more and better services.
Among other things the company have announced two new 4GEE plans. The first of these is a pay-as-you-go service, which will allow customers to take up 4G without committing to a contract. Pricing and availability will be announced in the coming weeks but EE have said that there'll be a range of data bundles to choose from and the plans will be available for tablets, laptops and mobile Wi-Fi devices.
The other plan that compny is launching is 'Shared 4GEE', which will allow customers to use their 4GEE data on multiple mobile phones and tablets all on a single plan. That should substantially simplify things for users who have more than one device that they require mobile data for. As with their pay-as-you-go plans pricing and availability are yet to be announced but EE promise that all will be revealed within the next few weeks.
On top of launching new plans EE are also taking steps to improve the coverage and speed of their 4G network.  By the end of June the service should be available to 55% of the UK population while by the end of 2014 98% of the UK population should be able to receive 4G in their homes and businesses.
EE have been doing a good job so far of increasing their coverage and as the year goes on they'll bring the service to more towns and cities including Aberdeen, Bath, Bournemouth, Brighton, Cambridge, Ipswich, Middlesbrough, Northampton, Norwich, Poole, Plymouth, Portsmouth, Swansea and York.
EE also plan to target major commuter routes along with shopping centres and airports, giving people access to the service as they travel or shop as well as when at home or work. Indeed Gatwick airport already has access to 4G thanks to EE and it's surely only a matter of time before other major airports receive coverage.
Additionally EE are working on doubling the speed of their 4G service in Birmingham, Bristol, Cardiff, Edinburgh, Glasgow, Leeds, Liverpool, London, Manchester and Sheffield. All of which should be able to enjoy 4GEE at twice the current speed within weeks. That will in theory bring the average 4GEE speed in these locations up to 24-30Mbps with speeds topping out at up to 80Mbps. While only these ten cities will be seeing these speed increases for now it's likely that many other towns and cities will receive them in the future.
EE are also reporting continued success in the business sector, with almost 2,200 major corporations already using 4GEE, including IKEA, Renault UK, Vector Aerospace and Clifford Chance.