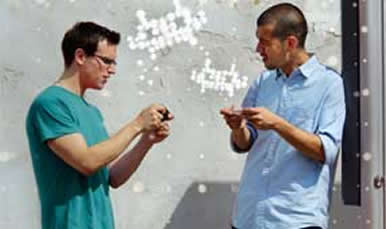 EE's so focused on 4G that you could almost forget that the network also makes money off phone calls and texts. But its text message income is under threat from messaging apps which use data instead, with WhatsApp in particular affecting the number of texts that customers send.
In fact, WhatsApp accounts for the third highest volume of data for any communications app on EE's 4G network, according to EE's Chief Executive Olaf Swantee in a conversation with The Telegraph.
The only communications apps that are ahead of it in terms of data volumes are Skype, which is used for data-heavy video calls and Microsoft's webmail app, which is the least popular of the three but despite mostly being text based has high data demands.
The use of WhatsApp and similar apps have pushed the number of sent SMS messages in Britain down to 145 billion in 2013, which sounds like a lot, but in 2012 155 billion were sent, so it's quite a drop. On the other hand the number of messages sent via apps has nearly trebled to 160 billion in the same period. So customers are sending a lot more messages overall, but they're also becoming less reliant on SMS.
EE doesn't seem too worried about this though, as Swantee commented that "we're on track to deal with this. It doesn't affect profitability."
The networks lost text message earnings are made up instead by the growing popularity of 4G and data use in general. In fact as WhatsApp and its ilk rely on data, really the networks are still getting their messaging money anyway, it's just coming through data rather than SMS.
The decreasing importance of SMS for EE and other networks is clear from the fact that many contracts now come with unlimited messages, while data is still relatively expensive and limited.
EE now has over two million 4G subscribers, with 816,000 of them added in just the last three months of 2013, so its 4G profits are likely to rise rapidly and though it lost 17 percent of its pay as you go customers last year its contract customer base was up by 5.6 percent and it is contract customers which bring in most of the money.
So text messages and even customer numbers might be down, but with the rapid rise of 4G EE should have nothing to worry about.
 Looking to find out more about EE's 4G Mobile Network rollout?