[caption id="attachment_508" align="aligncenter" width="300"]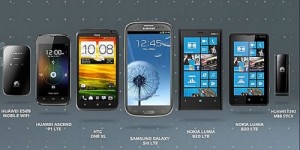 EE is first to 4G and is the sole source of 4G phones for up to 7 months.[/caption]
EE ( Everything Everywhere which owns Orange and T-Mobile ) has been quick to confirm that its 4G network will go "live" on the 30th October this year – in fact just days away. This follows on from yesterday's announcement covering the approval of 4G launch dates for Vodafone, O2, Three and EE from Ofcom and the Government. EE customers, who also own a 4G phone, will be able to use them at speeds up to five times that of a 3G phone on a 3G network. An added bonus with 4G is that these speeds can be achieved both outdoors and indoors.
EE will be announcing full details of its 4G network and 4G phones launch in the near future. Some things we know already. We know that EE will be the first 4G mobile operator to launch 4G in the UK and will have a head-start of up to 7 months over Vodafone, O2 and Three before they can launch 4G.
4G know that EE will launch 4G on the 30th October initially in 10 cities and in 16 cities before Xmas this year ( London, Birmingham, Cardiff, Belfast, Derby, Edinburgh, Glasgow, Hull, Leeds, Liverpool, Manchester, Nottingham, Newcastle, Sheffield and Southampton ) and cover 33% of the UK population. The launch will be supported by a huge TV, Radio and on-line advertising campaign. EE will also re brand the 720 retails shops around the UK from Orange and T-Mobile into the new EE corporate livery.
EE are launching a number of 4G enabled phones which will work on both 3G and 4G. The first of these is the recently launched iPhone 5 which is 4G enabled. From today, the 4G enabled Samsung Galaxy SIII, HTC One XL and the Huawei Ascend P1 can be purchased via Orange and T-Mobile but they will only be sold with a 3G contract.
When 4G launches with EE on the 30th October customers with a 4G enabled phone can choose to move to EE to benefit from faster 4G speeds or stay as they are with Orange or T-Mobile.
A recent addition to the EE portfolio is the 4G enabled Samsung Galaxy Note II which can be bought from the 15th October. Two other 4G enabled smartphones - the Nokia Lumia 920 and 820 - will go on-sale in November just in time for the Xmas rush.
Once a customer takes a 4G contract with EE they will receive a 4G EE SIM for their 4G enabled phone.
4G.co.uk have already undertaken a review of the first of the 4G enabled phones, ( the iPhone 5 ) and will be sure to carry out reviews of the Samsung Galaxy SIII, HTC One XL, the Huawei Ascend P1 and the Samsung Galaxy Note II as soon as we can.