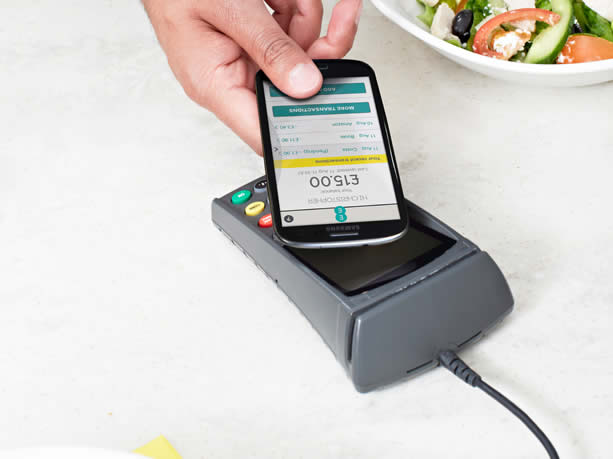 If you're a regular London Underground user, or even if you're not, you'll probably know that Transport for London plans to launch contactless payments on the 16th of September, meaning you'll no longer need a ticket or Oyster card and can instead use bank cards with contactless technology. This also avoids the need to ever have to top up a card and it's been a long time coming, since London buses have supported the technology since 2012.
But EE is going one step further and from the 16th of September customers will be able to use the London Underground, DLR and Overground services by paying with EE's Cash on Tap app on their phone.
Like contactless cards it simply involves placing your phone near the sensor on barriers and payment will automatically be taken and like any other contactless payment there's no added charges. It also incorporates daily and weekly caps, so you'll never be charged more than you would be with an Oyster card. It has advantages over other contactless solutions as well, because by being tied to your phone it doesn't require fishing through a bag or wallet for a specific card and it avoids card clash, which is what can happen if a customer has more than one contactless card in their wallet or purse and can prevent the gates from opening as they become confused as to which one payment should be taken from.
Gerry McQuade, Chief Marketing Officer, EE said: "Users of the world's greatest tube network will shortly benefit from the latest in mobile payment technology, allowing them to use their phone to pay for their daily commute.
"As more and more people benefit from the simplicity, convenience and security that mobile contactless payments offer, it's rapidly becoming clear that the days of the physical wallet are fast becoming numbered."
EE is currently the first and only UK network to provide a contactless payment service and its Cash on Tap app is available for free from Google Play and compatible with various Android devices, including the Samsung Galaxy S5, HTC One and Sony Xperia Z2.
It's expected to be compatible with over 500,000 customers' handsets this year and as well as paying for travel it can be used in various shops and restaurants, including Marks & Spencer and Pret A Manger.
Read more about Cash On Tap!