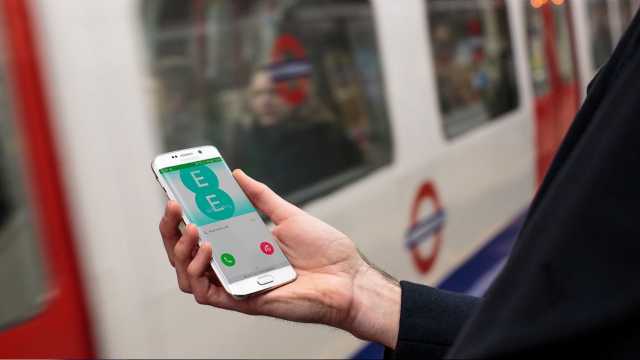 EE's Wi-Fi Calling service has now arrived, allowing users to make and receive calls and texts over a Wi-Fi network. The advantage of that being that you can continue to use your phone as normal even in areas with no signal.
EE has found that over four million people across the UK lose signal in at least one room in their house. That's almost one in ten people and it increases to 15 percent for those living in rural or semi-rural areas.
On top of that EE also found that a quarter of people in the UK work from home at least one day per week and 20 percent of them lose connectivity during the day.
So Wi-Fi Calling is an instant solution to all of that, helping people stay in touch and stay productive, which is ever more vital as the UK's workforce becomes more mobile.
Of course it's already possible to call and text over Wi-Fi, with services like Skype and WhatsApp, but the difference with EE's service is that it doesn't require a separate app or account. It uses your phones normal dialler, SMS app and phone book, so calls and messages can be sent and received as normal.
That makes it far more convenient than other solutions and not only does it fill in signal gaps, but it could even increase the value of houses, as Simon Gerrard, President of the National Association of Estate Agents explained:
"Mobile coverage is becoming increasingly important to people when they're buying a house – innovations like this can help sellers ensure they are maximising the value of their home and are not losing out due to poor mobile coverage."
Wi-Fi Calling will be available from launch on the Lumia 640 and from Friday the 10th of April on the Samsung Galaxy S6 and Samsung Galaxy S6 Edge. EE promises that more devices will be added to its Wi-Fi Calling service in the coming weeks and that by the summer more than five million EE pay monthly customers will have access to it.
You may be interested in : WiFi Calling on EE: Everything you need to know