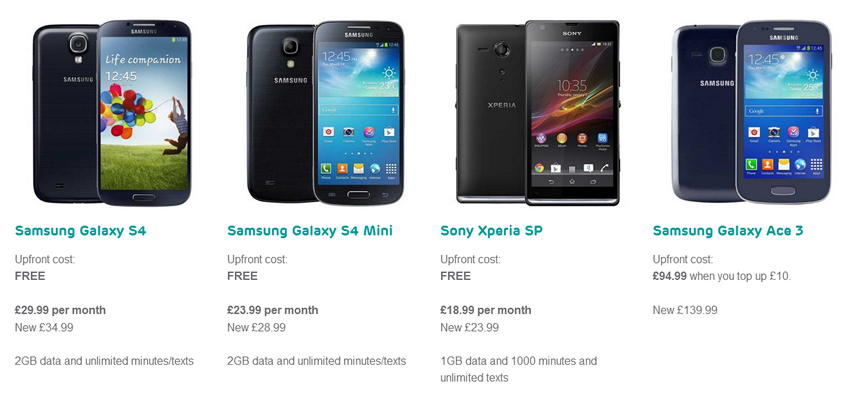 Smartphones can be expensive, especially when coupled with a 4G contract, but EE's Good As New service aims to minimise the sting on your wallet by offering good as new 4G phones and tablets for discounted prices.
So what does 'Good As New' mean? Well, in EE's case it will be a phone or tablet which has been sent to an EE customer and returned within 14 days.
To qualify for the service the product must be free of cosmetic damage and EE will ensure that all data is erased, the device is returned to its factory settings, it's shrink wrapped and supplied with a battery, charger and all of the in-box literature. Plus all devices will come with the same manufacturer's warranty that you'd get if you bought them new.
So in every way that counts they really are as good as new. They may not have been used at all and if they have then 14 days or less isn't enough time for the battery to have been at all worn down or anything and they'll look new. If anything does goes wrong they're covered under warranty anyway, so you can have the same peace of mind as if you'd bought a new product.
Yet because they're not quite new EE is offering them on both pay monthly and pay as you go plans for lower prices. That could either mean money off up front or money off your monthly bill or both.
As it's a new service there aren't many products available yet, but the selection includes some fairly good 4G phones and a great 4G tablet. You can get a Samsung Galaxy S4 for £29.99 per month with 2GB of data and unlimited minutes and texts, where the same deal new would cost you £34.99 per month.
Or you can get the Samsung Galaxy S4 Mini with the same allowances for £23.99 per month, down from £28.99 per month when bought new. Cheaper still is the Sony Xperia SP, which is £18.99 per month and comes with 1GB of data, 1000 minutes and unlimited texts. Buying that new would cost £23.99. Or if you'd rather get a handset on Pay As You Go the Samsung Galaxy Ace 3 is available for £94.99 when you top up £10, while to buy that new from EE would cost £139.99.
But perhaps the star of the show so far is a 16GB iPad Air in silver, which costs £79 upfront then £31 per month, while to get it new would cost £99 upfront and £36 per month.
So it's a great way to get a bargain on a 4G device and as this is EE you'll be on arguably the best network to enjoy 4G too. Presumably the range will increase over time, but if you're interested in any of the above items you can order them from EE's site or its telesales.