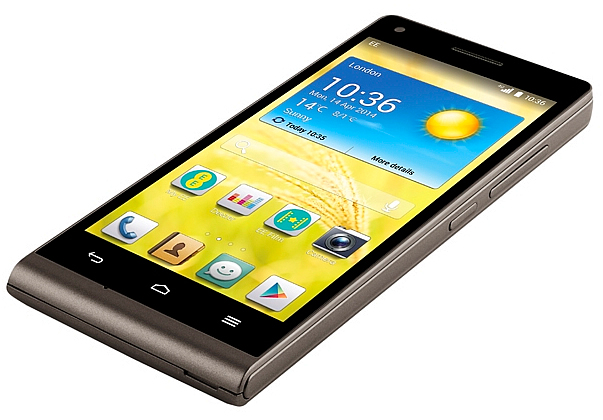 Kestrel 4G Phone wings it way to EE.
EE this week confirmed a new range of lower priced 4G tariffs and at the same time announced an EE branded 4G smartphone called the Kestrel.
The Kestrel is manufactured by Huawei and looks in the same vein as the Huawei Ascend G6 with a not too dissimilar specification. It will form the basis of a new range of branded smartphones from EE.
The EE branded Kestrel will be available to buy at the end of April for £99.99p on Pay As You Go, locked to EE's network, or will come free on the new £13.99p tariff announced by EE this week. It is the lowest priced 4G phone in the UK today.
The Kestrel will come pre-loaded with Android 4.3. (JellyBean) with a 4.5-inch qHD display and a 1.2GHz Qualcomm quad-core processor.
The low priced smartphone comes with 1GB of RAM and 8GB of on-board storage which is expandable via microSD. It comes with 4G connectivity and has a 5 megapixel camera.
EE's newly released lower priced tariffs along with the decently specced Kestrel should appeal to those cost conscious buyers wanting a 4G smartphone on a budget.
 Find out more about EE's lower 4G tariffs!