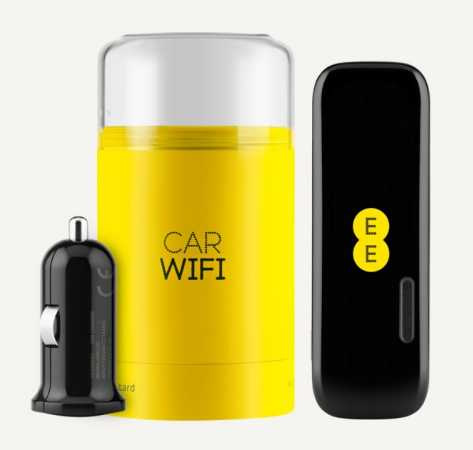 Sponsored article : EE in-car 4G explained.
There are already plenty of 4G phones and tablets and there are even a few 4G MiFi devices and USB dongles, so a logical next step would be to kit out cars with 4G connectivity and that's exactly what EE has gone and done.
The company has launched a device called the 'Buzzard' which is essentially a 4G MiFi unit, but rather than being battery powered it plugs into your car via either USB or your car's cigarette lighter and then it can keep on going for as long as your car does. EE has released a handy video explaining how it works so you can check it out for yourself.
EE Buzzard explained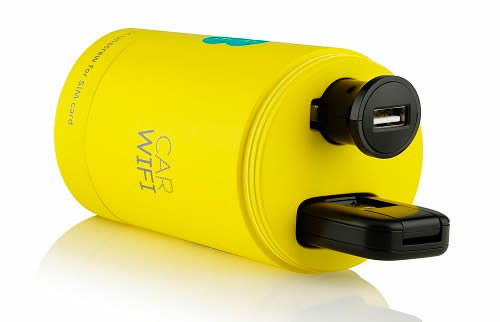 As the video explains, it's the first such device in the UK, so if you want your car to power your 4G connectivity then this is the only option right now. It can provide 4G connectivity for up to ten devices, which should be plenty enough for even the most gadget obsessed family and it provides connectivity to the whole car, so wherever you're sitting you can get online.
The adapters are housed in a bright yellow tub, which is designed to fit snugly in a cup holder or the glove compartment and the whole thing is easy to setup. Just stick your SIM card in the adapter, plug it in to your car and then it will instantly start broadcasting a 4G signal.
After that you just have to select 'EE in-car WiFi' from the list of available networks on your device, type in your unique Wi-Fi password and then open your web browser from which you'll automatically be taken to the EE registration portal. Just fill out a few details and you can get online.
So you'll be able to enjoy superfast connectivity anywhere with a 4G signal, on any device which supports Wi-Fi, which will keep the kids entertained as they can stream videos and play online games. Plus with streaming music, internet access and more, older passengers should be able to while away the hours too.
Costs and allowances
If you want to get your hands on the EE Buzzard it's available for just £49.99 on pay as you go if you top it up with £10.
Or if you'd rather get it on contract there are a number of both 30 day and 24 month options available. On a 24 month contract you can get it for £10 per month with 1GB of data and a £19.99 upfront cost, or if you don't want to pay anything upfront it's available for £15 per month with 3GB of monthly data.
If standard 4G just isn't fast enough you can get it with 4GEE+ (which supports double-speed 4G where available) with 15GB of monthly data for £20 per month, 25GB for £30 per month or 50GB for £50 per month and none of those have an upfront cost.
If you don't want to be tied in for two years you can get it on a 30 day contract, all of which carry a £39.99 upfront charge. Aside from that charge you're looking at £10 per month for 1GB of data or £15 per month for 3GB of data on a standard 4GEE contract, or if you want it with 4GEE+ it's £20 per month with 15GB of data or £30 per month with 25GB.
Have you read our 4G Mobile Broadband article?