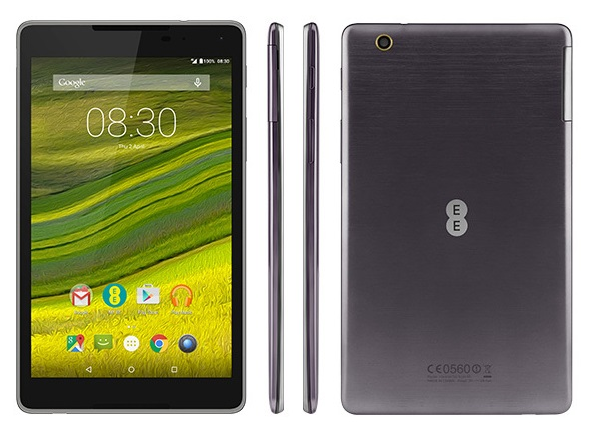 There's no shortage of tablets, but there's still relatively few 4G ones, so the Harrier Tab doesn't have an enormous amount of competition.
As such EE could have almost just stuck 4G support in a basic slate and still get good sales. But the EE Harrier Tab is a little more than that, with solid specs and an above entry-level (though still low) price.
So is it worth the money? And is it a good tablet beyond the presence of 4G? Read on for our first impressions.
Screen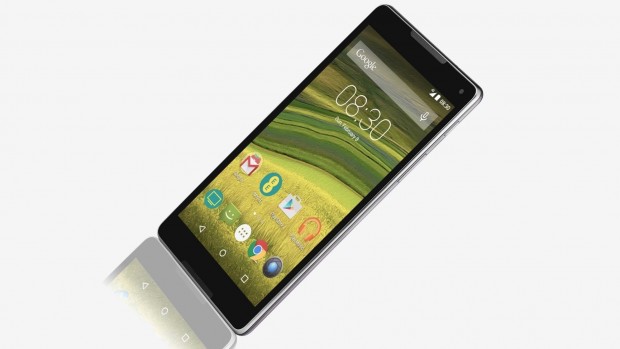 The EE Harrier Tab has an 8.0-inch full HD (so presumably 1080 x 1920) display. While many tablets are sharper at that size point it's enough for reasonably crisp visuals, falling between the original iPad mini and the iPad mini 2/3.
It's not top end but given the slate is only £199.99 it's pretty good and certainly sharp enough to enjoy media, apps and games on.
Design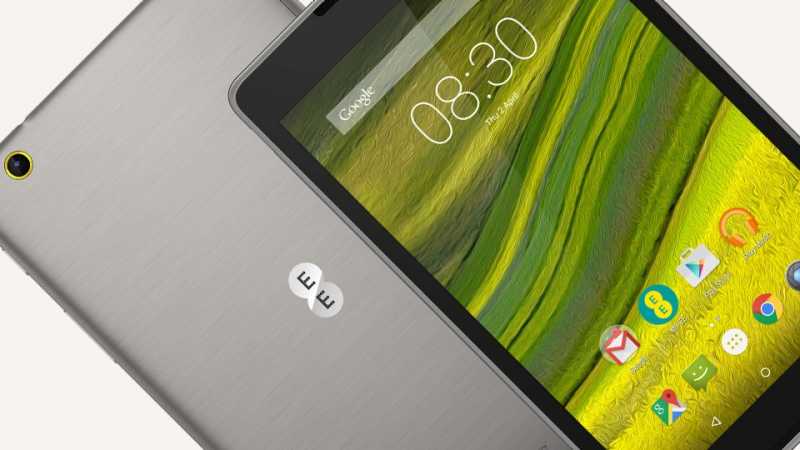 The Harrier Tab has a similar design to its siblings, the EE Harrier and EE Harrier Mini smartphones. That means a fairly plain grey plastic shell, with a metallic effect which looks smart but isn't likely to fool anyone into thinking it's actually a metal slate.
There's little of note on the back other than an EE logo and the camera lens, but while plain it's not entirely unattractive.
The front is just as plain, with the 8.0-inch screen filling most of it and large bezels around the sides. The Harrier Tab doesn't look like a high end slate then, but at 212.8 x 124 x 8.5mm and 338g it's fairly slim and light.
Not only does that make it look and feel good but importantly it means you can hold or carry it for extended periods without it getting to you and the slim, compact design means you can easily fit it in a bag, even when space is limited.
Power
EE hasn't confirmed exactly what processor is in the Harrier Tab, but it has said that it's a 64-bit 1.5GHz octa-core Qualcomm one, so it should be a fairly powerful tablet, especially as it's paired with 2GB of RAM.
The Harrier Tab runs Android 5.1 as well, so it's equipped to make the most of a 64-bit chip. Top end slates likes the Sony Xperia Z4 Tablet and the iPad Air 2 have it beat, but it's got the muscle to outperform similarly priced tablets and it should have more than enough power to cope with most apps and games and even multitasking.
Of course being an EE slate the Harrier Tab also supports 4G. Cat 4 4G to be precise, meaning it can reach real world download speeds of up to 60Mbps where the network is fast enough. That also means it should be pretty well future proofed, as it's currently only possible to get those sorts of speeds in EE double speed or LTE-A areas.
Camera
The EE Harrier Tab has an 8 megapixel camera on the back and a 2 megapixel one on the front which are reasonably high specs for tablet cameras.
Don't expect top tier performance from it but the relatively large size means it's never going to be great as your primary camera and it should be able to rival many other tablet cameras, whether you want to take selfies, make video calls or use it instead of your phone or compact camera.
Features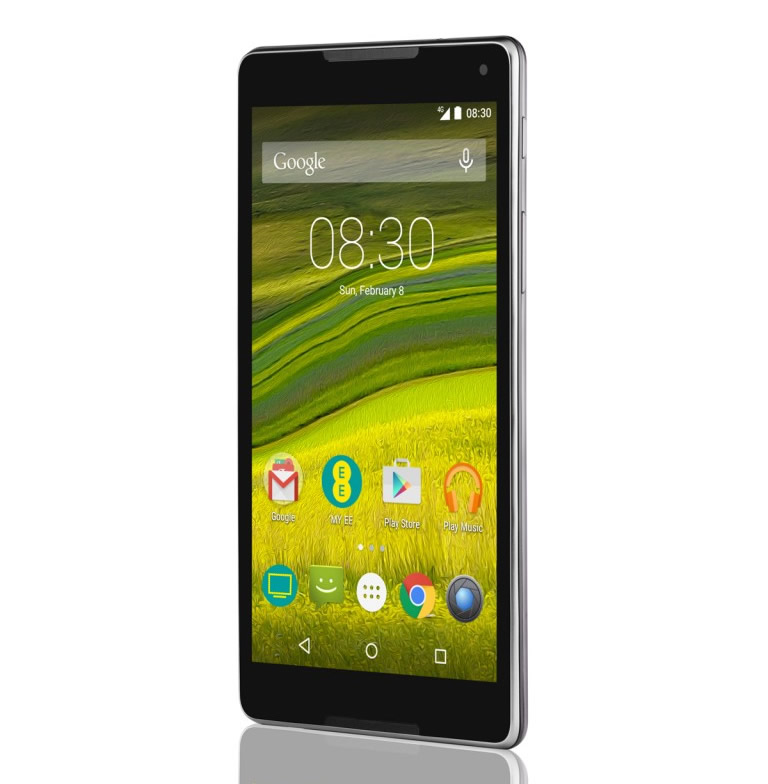 As a fairly budget tablet the EE Harrier Tab isn't exactly feature packed. Its main feature is its 4G support of course, which is nice to see in any slate, let alone an affordable one.
Its other feature if you can call it that is its price, as at £199.99 on Pay As You it's far more affordable than many similar spec tablets, such as the 4G versions of the Amazon Kindle Fire HDX 7 and the original iPad mini.
Battery life, memory and connectivity
The EE Harrier Tab has a 4650 mAh battery, which is fairly large for a compact tablet. EE hasn't revealed any battery stats but we'd expect you'll be able to get a day of fairly heavy use out of it.
There's 16GB of built in storage, which won't go far if you plan to fill the tablet with movies and other media, but there's also a microSD card slot so you can easily expand on that.
Connectivity options include Wi-Fi and of course 3G and 4G. The EE Harrier Tab also presumably supports Bluetooth but that hasn't been confirmed.

Early verdict
In many ways the EE Harrier Tab is a fairly basic slate, with a plastic build and little in the way of standout features other than 4G and a fairly low price.
But it punches above its weight with surprisingly impressive specs, including a sharp screen and an octa-core processor. The battery is big, storage is expandable and it even has a fairly high megapixel camera, so there's no area in which it's obviously lacking, which should make it a great all-rounder, especially for the money.
There are better tablets and even better 4G tablets, but based on our first impressions there are few if any which are both better than and as affordable as the EE Harrier Tab.