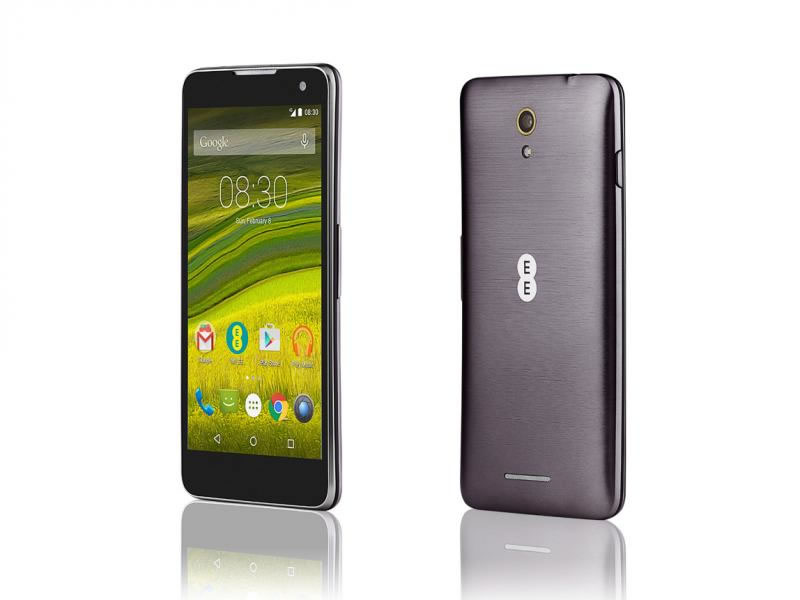 It's easy to be wary of network own-brand devices, but EE has a pretty good track record so far, with the Kestrel in particular impressing us with its combination of low price, solid specs and 4G support.
The new EE Harrier is a slightly different proposition, as unlike the Kestrel it's not an entry-level handset. But at £199.99 it's still fairly affordable and you get some high specs for your money. So is it another great value option? Read on for our first impressions.
Screen
The EE Harrier has a 5.2-inch full HD screen. In other words it's 1080 x 1920 and at that size that should translate to 424 pixels per inch, which is pretty sharp. In fact it's the exact same size and resolution as the Sony Xperia Z3 for example and that's a fairly recent flagship which costs far more than the Harrier.
That's an impressive start. EE claims that the Harrier offers unprecedented picture quality for its class and we can believe it. Even the brand new HTC One M9 only has a 1080p display and it's a smaller 5.0-inch screen too. The Harrier is also a huge upgrade on the 4.5-inch 540 x 960 EE Kestrel.
Some phones, such as the Samsung Galaxy S6, have moved on to far sharper QHD displays, but it's likely to be a long time before we see that at this sort of price and in practice the extra pixel density is hardly noticeable anyway.
Design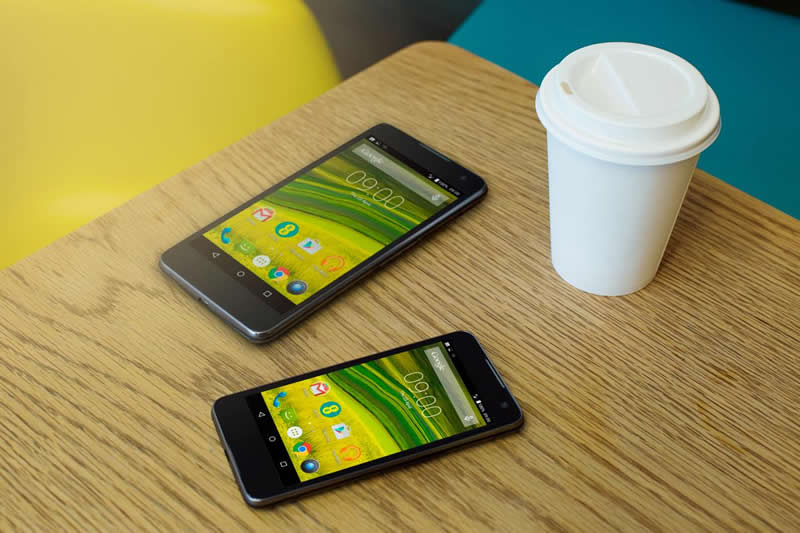 The EE Harrier has a fairly slim 8.9mm thick build. That actually makes it slightly fatter than the 7.85mm thick EE Kestrel, but given how much more powerful it is that's forgivable.
The overall design is fairly plain but not ugly, with a smart grey shell and slightly curved edges. All that breaks the back up is EE's logo in the centre and the 13 megapixel camera lens at the top.
Flip the phone over and it's every bit as plain on the front, with fairly large bezels above and below the screen. In all it's not the most stylish phone around but it's nicely understated.
Power
There's a 1.5GHz octa-core Snapdragon processor and 2GB of RAM powering the EE Harrier so performance should be fairly snappy, though EE hasn't confirmed exactly which processor it's using.
In any case it should be a huge improvement on the 1.2GHz quad-core EE Kestrel and will likely be a match for other lower mid-range phones.
It's worth highlighting the Harrier's 4G capabilities here too, as it supports Cat 4 4G for real world download speeds of up to 60Mbps, which makes it a great partner for EE's speedy 4G network.
Camera
The EE Harrier has a 13 megapixel snapper on the back, which as with many things about the phone is pretty impressive given the money, at least on paper. We'll have to put it through its paces but that's a high megapixel count for a £200 phone, so we're optimistic that it will take some quality snaps.
Presumably there's a camera on the front too, especially as even the older and cheaper EE Kestrel has a front-facing snapper, but EE hasn't yet confirmed that.
Features
As a fairly affordable handset the EE Harrier isn't exactly rich in features. Really its main selling point is that it manages to both be affordable and pack in a big screen, fast processor and high megapixel camera.
But there is one additional feature worth highlighting and that's WiFi Calling. That's a new service EE is rolling out which allows customers to make and receive calls over Wi-Fi, so if they're somewhere with a Wi-Fi connection but no mobile signal they'll be able to stay in touch. Better yet it doesn't require a separate app or account, it just works with your normal dialler.
The service won't be available until sometime in the summer but when it is you'll be able to use it on the EE Harrier. Not all phones on EE will initially support the service and most of the other handsets which are currently compatible are far more expensive things like the Samsung Galaxy S6 and iPhone 6, so the EE Harrier is a more affordable way to get on board.
Battery life, memory and connectivity
The EE Harrier has a 2500mAh battery. EE describes that as large, but given the size and power of the Harrier it's not all that massive really, though it almost matches the 2550mAh Samsung Galaxy S6 and that's a flagship.
Sadly EE hasn't given any usage figures for the battery, but at that size we'd expect you'll comfortably be able to get a day out of it at the very least.
The amount of built in storage also hasn't been confirmed and aside from its support for Cat 4 4G and WiFi Calling we're in the dark about connectivity options too, though 3G and Bluetooth are both pretty much guaranteed to be supported.
Early verdict
The EE Harrier gives you a lot of bang for your buck, with a screen that could pass as high end and a processor and camera which seem comfortably mid-range.
That plus 4G support, WiFi Calling and an inoffensive design suggests EE could have another winner on its hands. We'll reserve judgement until we've given it a full review, as various details are yet to be revealed and it may under-deliver in practice, but on paper the EE Harrier looks very promising indeed.