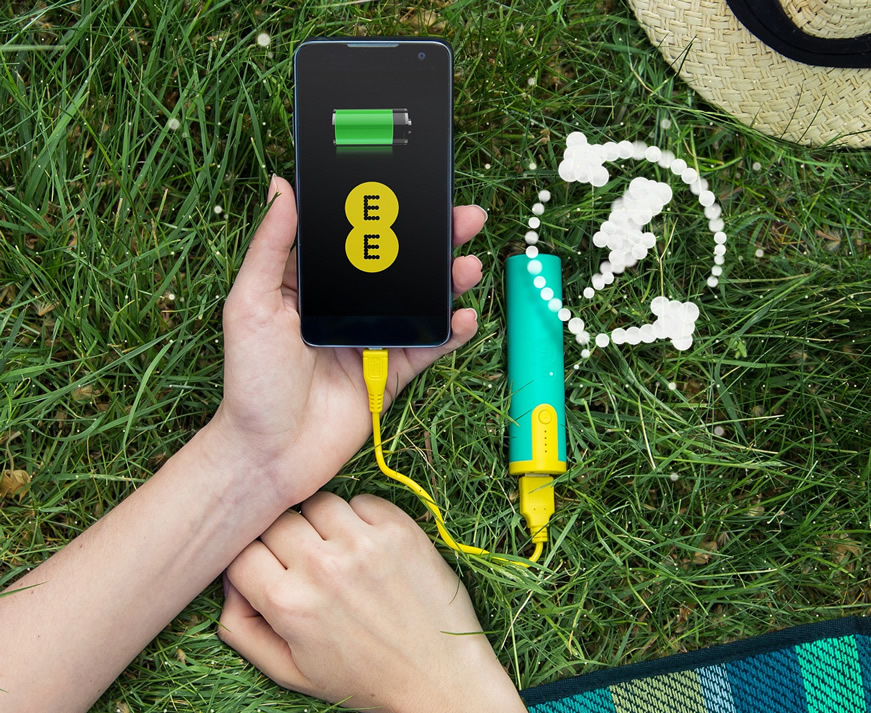 If you're headed to Glastonbury this year you could benefit from being on EE, as the network is putting up two Power Bar swap points on site. We've written about Power Bars before, but basically they're portable phone chargers which EE customers can get for free and swap for fully charged ones in store, or in this case in a field.
Keeping phones charged at festivals is always a challenge, but turn up with a Power Bar and any time it runs down you can swap it for a fully charged one and keep your phone juiced.
The scheme isn't exclusive to EE customers but if you're not on EE, Orange or T-Mobile you'll have to pay £20 to take part and either way you'll need to register for a special wristband by June 7th, which allows you one Power Bar swap per day.
EE is expecting big demand for the service, with over 200,000 Power Bar swaps expected over the course of the festival.
Spencer McHugh, Director of Brand at EE, said: "Last year, we know customers uploaded the equivalent of 1.5 million pictures during the festival and downloaded 2.5 terabytes of data, which is the same as 650,000 headlining tracks. To meet this demand we are rolling out the EE Power Bar swap scheme on an unprecedented scale. For us, this is just the next step in making the UK's best-loved festival even better connected."
If you miss out or need additional charging power you can always make use of the EE Recharge tent, whether or not you're an EE customer, but that's a static charging station.
Keeping your phone charged isn't the only thing EE's doing at Glastonbury this year. As the festival's official technology and communications partner it's also setting up six mobile masts, to bring 4G connectivity to the whole site and it's working on improvements to the Glastonbury app.
The new updates and features, whatever form they may take, will be rolled out in June and are bound to prove popular, given that last year the app was accessed over 3 million times for a total of nearly nine years of combined usage.
Finally, EE is also launching a limited edition SIM card. We've covered this too, but if you order it before the end of the month you'll be entered to win two Glastonbury tickets and if you top up by £10 you'll get 100GB of data for the first two months, giving you more than enough to upload and share festival highlights.