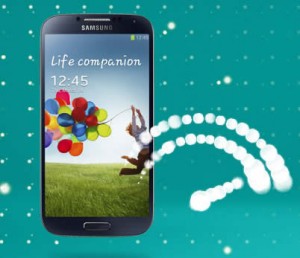 EE has announced that they have signed up more than 500,000 people to their super-fast 4GEE service just seven months after launch. It's a major milestone for the company and according to EE chief executive officer Olaf Swantee it's the fastest customer take up of 4G in Europe.
EE had stated in April that they aimed to have one million customers by the end of 2013 and on this evidence it looks as though they should easily be on target for that. Though O2, Vodafone and Three are all likely to launch 4G networks of their own before the end of the year and that could slow EE's progress, particularly if their competitors offer compelling pricing.
In a bid to get more customers EE will be rolling out their 4G service to Aberdeen, Bath, Bournemouth, Brighton, Cambridge, Ipswich, Middlesbrough, Northampton, Norwich, Poole, Plymouth, Portsmouth, Swansea and York by the end of the year.
They've not forgotten about their 2G service though, after all high speed data is all well and good, but it's the 2G network that is used for making calls and a phone is still first and foremost a device used for making and receiving calls. So with that in mind EE have announced that they also plan to update their 2G network while continuing to roll out and improve their 4G network.
Olaf Swantee had this to say about the early success and continued roll out of 4G:
"Last year we launched the UK's first superfast 4G and fibre network. Since then we've worked relentlessly to increase the breadth and depth of our reach.
"By the end of June, we will have rolled out 4G across 55 per cent of the population, and will continue to switch on new towns and cities. And with commuters spending an average of 77 minutes travelling every day, EE will also roll out 4G across the busiest airports, commuter routes and shopping centres across the UK, powering the areas that matter most to Britain.
"We recognise that with 4G, customers connect to the things they care about more frequently, across more devices. Our shared 4GEE plans and Pay as You Go 4GEE mobile broadband will offer our customers more ways to do this.
"We won't stop here. Customers can be assured that, on EE, they are one step ahead."
It's not just 4G that has delivered recent successes for EE, as the company also recently topped a study carried out by RootMetrics - a company who test the performance and reliability of mobile phone networks. In the study carried out in Manchester EE were found to be the best for mobile internet performance, text performance and combined performance. Their call performance came in slightly worse leaving them in third place, which is perhaps why they're now refocused on improving their 2G network, but even for calls EE were only ever so slightly behind O2 and Three.
By hitting 500,000 4GEE customers EE have reached a major milestone but it's just a stepping stone to the bigger goal of one million 4G customers by the end of the year. However on the strength of their performance in RootMetrics tests and their commitment to improving both 2G and 4G services even the threat of competing 4G services is unlikely to stop them meeting it.