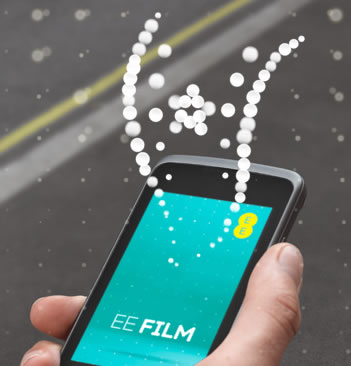 EE has been confirmed as Europe's fastest growing 4G mobile operator after announcing its Q3 performance figures. EE increased its 4G subscriber numbers to 1.2 million by adding 493,000 4G customers to its customer base in Q3.
Of these additional 493,000 4G customers, 181,000 were contract customers and represent a sequential increase of 72%. Of course, EE reached an earlier target of 1 million 4G customers four months ahead of schedule back in September this year.
Looking at the impressive rate of growth we note that EE hit 500K customers in June 2013, then 1 million in September and now 1.2 Million. Recent research from Deloitte has shown that over 10 million people will upgrade or buy a 4G phone in the next 12 months. We expect EE to benefit hugely from this.
As the 4G market leader, it would not surprise us if EE took between another 3 to 5 million of these 4G customers. This would mean that by the end of Q3 2014 EE could have amassed between 4 to 6 million 4G subscribers.
One of the driving factors could be their market leading UK 4G coverage which now spans over 120 cities and towns and will hit 140 by the end of the year.
It also offers double speed 4G in 20 cities. Something which Vodafone, O2 and Three have not even mentioned to-date. And on top of that EE will trial 4G LTE Advanced in London this November and then begin to roll out 4G LTE Advanced in 2014. This is of major importance as 4G LTE Advanced has speeds of 20 times standard 3G and four times standard 4G. What a selling point ?
Also included in the Q3 figures, is that 85% of EE's customer base are smartphone users. This compares to 83% in Q2 and 74% in Q3 2012.
EE reports an ever increasing business customer base which now totals over 3,200 businesses. This is impressive and includes companies such as ASDA, BT, Canon and Virgin Media. EE also reports over 1.6 million Machine to Machine ( M2M ) customers. An example of M2M is to pick up alerts from vending machines before they run out of stock and another example is to monitor vehicle wear and tear for preventative maintenance.
"Consumers and businesses across the UK are recognising that EE has the best network for the smartphone era, with more superfast 4G coverage than all the other networks combined. We attracted half million 4G customers in the quarter and large companies including ASDA, BT, Canon, Expedia, Kimberly-Clark and Virgin Media selected EE's network to help grow their businesses." Said EE chief financial officer Neil Milsom.
Useful reading : New Survey Forecasts 10 Million Additional 4G Subscribers Over 12 Months
Useful reading : EE Gain A Stronger 4G Foothold Over its Rivals
You may like to read : What is 4G LTE Advanced?