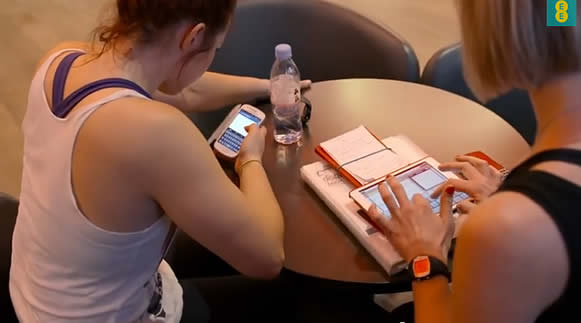 EE has helped a lot of companies become more mobile and connected and one of those companies is Fitness First. EE has supplied the gym chain with Wi-Fi coverage, giving staff and customers access to it anywhere and everywhere in each gym, even in underground levels and pool areas.
Previously Wi-Fi coverage at Fitness First was variable and some gyms didn't have it at all, but now it's widespread and reliable, so customers will be able to stream music and videos while they exercise and the gym reports that customers are staying longer after their workout too and using the Wi-Fi to email or browse the web over a cup of coffee.
As it's free to access it's a huge boon to customers and likely makes the gym chain a lot more appealing. The gym's personal trainers use it as well, to help them manage their clients, making it easier for the trainers and in turn giving the clients more support.
While EE is committed to bringing 4G and Wi-Fi to businesses of all kinds the company certainly seems to have an interest in the fitness space.
As well as the partnership with Fitness First it recently curated a list of ten essential apps, which included GymPact- an app which monetises your workout, paying you for meeting goals and charging you for failure, and Hot5 which is packed full of 5 minute workout videos, for everything from yoga to strength training. So even if you can't make it to the gym you can make use of a 4G connection to workout wherever you are.