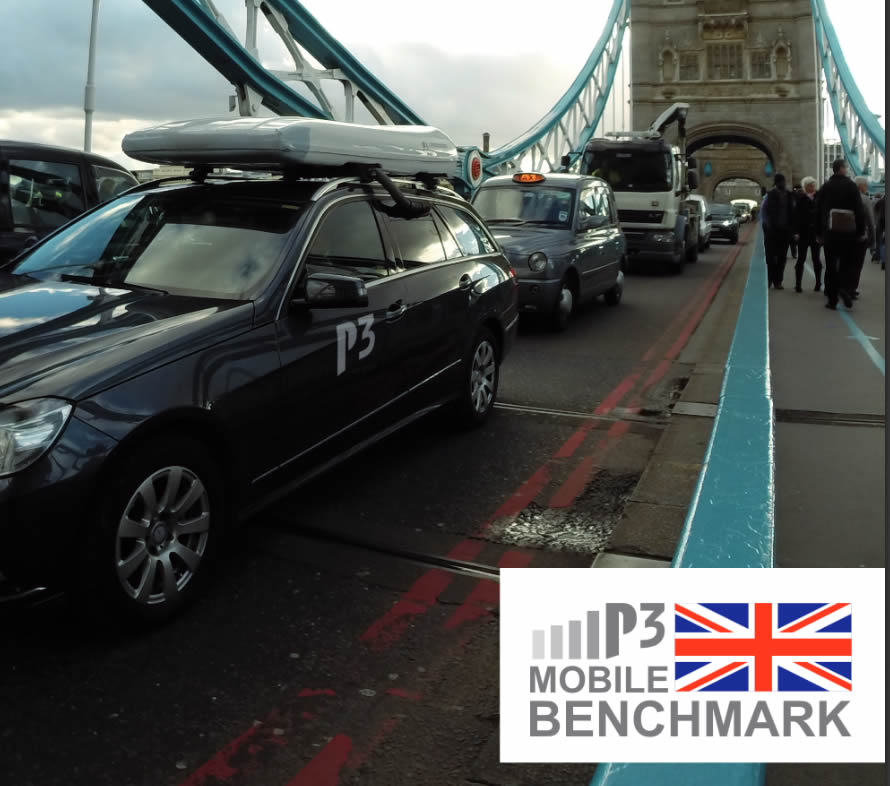 It probably comes as no surprise, but EE has once again been applauded for its mobile data, as a new independent benchmark carried out by P3 Mobile Benchmark found that EE is the best network for data and the best overall network.
The results came after P3 sent specially equipped vans all over the UK to test data speeds and call quality, covering over 3,500 miles and collecting more than 160,000 data samples between September and November.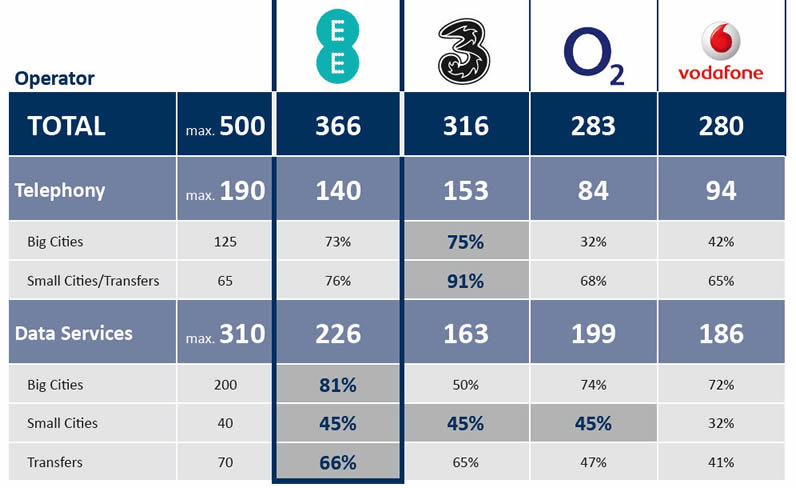 For data EE scored 226 out of a maximum total of 310, delivering particularly strong performance in big cities. O2 came second with 199, then Vodafone with 186 and Three was last with just 163.
EE's overall score for both data and calls was 366 out of a maximum of 500, while Three came second with 316, O2 was third with 283 and Vodafone was last with 280.
You might wonder how Three came second overall despite being last for data and the answer is that it was top for calls, achieving a score of 153 out of 190, while EE was second with 140, then
Vodafone trailed behind with 94 and O2 was last with 84.
Those are the UK-wide scores, but EE performed even better in London, topping the competition for both calls and data, with a rating of 88 out of 125 for calls and 167 out of 200 for data. Vodafone fared better when looking just at London too, achieving second place overall, though third for data, while three was second for data and third overall and O2 was last, though its data score was a tie with Vodafone's.
While EE was the overall winner the report pointed out that it could certainly stand to improve in rural areas.
Commenting on the results, an EE spokesperson said: "There have been numerous benchmark tests carried out in the UK this year, and there is a clear trend – EE is number one. Whether it's Speedtest.net, RootMetrics, GWS, Ofcom or now P3, our 4G performance is unbeatable, and this latest report shows where the challenge is on phone calls.
"We'll keep investing, keep expanding the network, keep getting better, and we welcome more independent tests that help customers see which network is best for them."
Convinced EE is for you - then head on over to EE now.