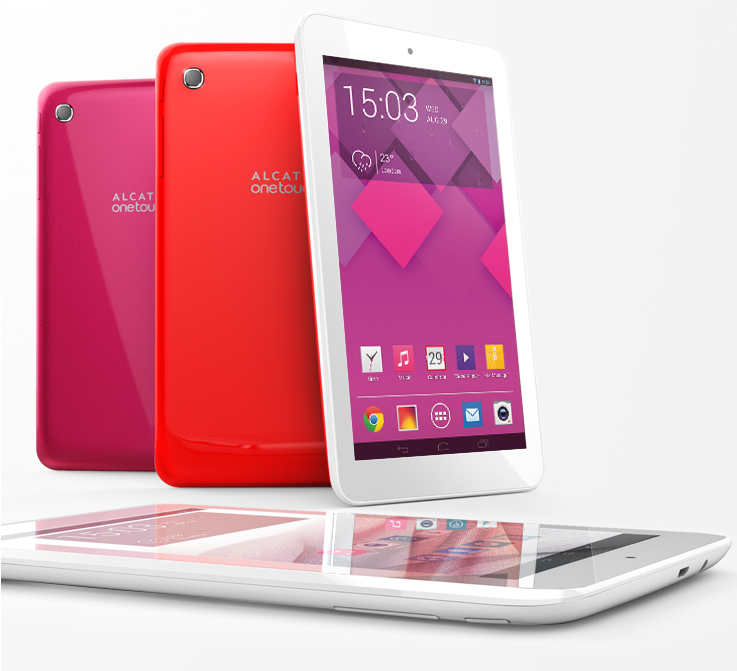 If you're hungry for 4G but on a tight budget then there are two new announcements from EE which might be of interest to you. First up it's launching the Alcatel One Touch Pop 7S at just £99.99 which makes it the cheapest 4G tablet on the market.
Of course for that money you can't expect a top flight slate, but with a 1.2GHz quad-core processor, 1GB of RAM, a 7 inch 600 x 1024 display, 8GB of storage and a microSD card slot it should prove a reasonable option for the money.
On top of that EE has also announced a new Christmas promotion, where if you buy any 4G tablet between now and the 31st of January 2015 EE will give you 100MB of data free every single month.
There's no catch and no minimum top-up.
EE is running the same promotion for pay as you go smartphones purchased between now and the 28th of December and you can even do the same thing with just a SIM card during that period, though if all you get is a SIM card you will need to invest in a one-off £5 activation top-up to get your free data.
Christopher Traggio, Director of Pay As You Go, EE said: "The Christmas sales have come early this year for those shopping for a new Pay As You Go smartphone or tablet. With the most affordable 4G tablet in the UK, plus free data each and every month on the UK's biggest and fastest network, we're helping customers purchase a gift that will keep on giving, long after the festive season is over."
It's a nice initiative and gives people one more reason to choose EE for their Christmas shopping and if buying a tablet it even runs through into the January sales. Combine that with the Alcatel One Touch Pop 7S and you're looking at a real bargain, though we'd still suggest splashing out on something a bit better if you can afford to.