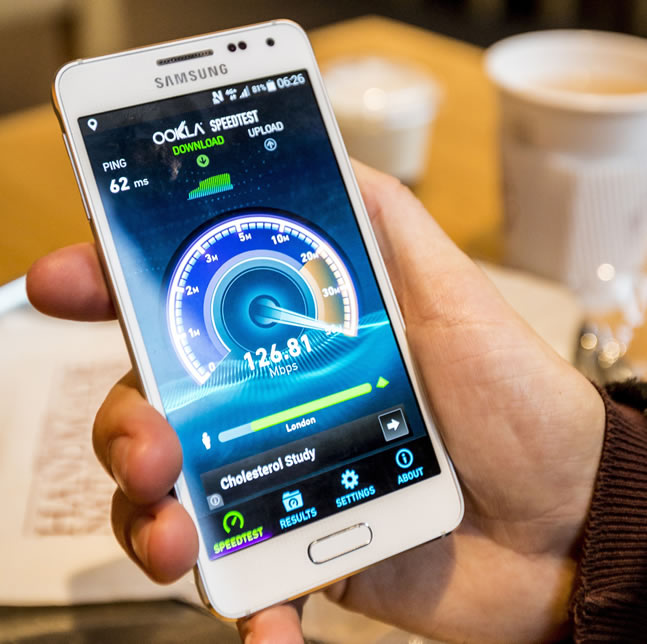 With its super speedy 4G+ LTE-A service EE is way ahead of the competition when it comes to 4G, delivering speeds that rivals can only dream of and it's getting better all the time, with the network confirming that it's accelerating the rollout of high-frequency spectrum for 4G+ in London.
EE has found that its users are increasingly data-hungry, with customers downloading on average more than twice as much data in 2015 than in 2014. More specifically its 4G+ users are averaging around 4GB of downloads per month.
This is likely all driven in part by the prevalence of newer smartphones, with Cat 6 modems which support the higher speeds offered by 4G+, speeds which have already reached peaks of 146Mbps in London.
4G+ also provides users with twice as much capacity, so it's incredibly useful when downloading large files. It's no wonder then that EE is continuing to strengthen and improve its 4G+ infrastructure.
EE CTO Fotis Karonis, said: "We've built our network with lots of capacity because we knew that video was growing at a phenomenal rate and customers need a fast connection when they're downloading large video files to their phones.
"We already have 4G coverage for 93% of the population across the UK and that has made us number one for mobile data, complementing our industry leading reliability and voice performance. Now with more 4G+ sites giving double the capacity in the busiest areas, we're getting even faster for our customers, and that extra capacity means improved reliability for everything you do on your phone."
4G+ is currently available in London and across the busiest parts of the EE network, including in Birmingham, Manchester, Liverpool, Newcastle, Glasgow, Nottingham, Leeds, Leicester, Oxford, Newcastle and Bristol, with all 4GEE Extra plans supporting 4G+ at speeds of up to 150Mbps.