[caption id="attachment_5648" align="aligncenter" width="400"]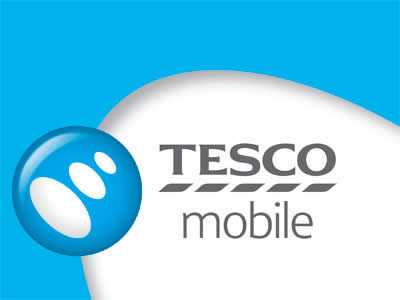 EE 4G vs Tesco Mobile 4G - How Important Is Cost ?[/caption]
EE 4G vs Tesco Mobile 4G
Tesco Mobile isn't a huge name in the mobile world. Partly because it's a relative newcomer and partly because it doesn't have its own network, rather it piggybacks off O2's signal.
However it has done pretty well for itself through a combination of brand awareness, having an existing customer base and undercutting the major players like EE, O2 and Vodafone when it comes to pricing.
Now Tesco Mobile is looking to repeat that trick with 4G. If you're wondering whether to latch on to 4GEE or take a gamble on Tesco Mobile 4G we've got all the information you need.
Useful reading : Tesco Mobile 4G – the Flexi Bendi Way
Price
Tesco Mobile's trump card is that it's great value for money. Tesco Mobile customers can add 4G to their tariff for just an extra £2.50 per month, whether on Pay Monthly or SIM only, while new customers can take out a new contract for £2.50 more than the 3G price.
The cheapest SIM only 4G contract from Tesco Mobile comes in at £10 a month and gives you 500MB of data, 5000 texts and 250 minutes. While if you want a handset you can opt to get a Samsung Galaxy Ace 3 or Nokia Lumia 920 for free on a 24 month contract with the same allowances and a monthly price of £17.50
If you'd rather have something a bit more high end you can get a Samsung Galaxy S4 with 1GB of 4G data, 5000 texts and 500 minutes for £32.50 per month for example.
Tesco Mobile offers data limits in the range of 500MB to 8GB.
EE is historically rather more expensive, though from October 30th its lowest price will be just £18.99 for a 500MB data plan, 1000 minutes and unlimited texts, though once you factor in a handset that price is likely to go up. These new prices undercut both O2 and Vodafone but are still a little more expensive than Tesco Mobile.
However EE does have a greater range of handsets available and also offers up to 50GB of monthly data.
Coverage
When it comes to coverage EE well and truly outdoes Tesco Mobile and is likely to for the foreseeable future. That's because Tesco Mobile uses O2's network and while O2's 4G network is currently only live in London, Birmingham, Bradford, Leeds, Coventry, Leicester, Sheffield and Nottingham, EE's network now covers 117 towns and cities across the UK, accounting for over 60% of the UK population.
O2 and by extension Tesco Mobile's coverage is likely to increase rapidly, but it probably won't catch up with EE for at least a couple of years.
Included Services
Beyond the phone itself and data, minutes and texts, both EE and Tesco Mobile have extra services to help them stand out.
Tesco Mobiles one real extra is the fact that, as with most Tesco things, you can collect Clubcard points on the money you spend. You get points for every £1 you spend on your monthly bill or on top ups and the points translate into vouchers which can be spent in store or on a variety of other things, such as flights and meals at restaurants.
EE's add ons are only available if you're on a £41 a month or more contract, but they're pretty good. You get the choice of a subscription to Deezer, which lets you stream from a selection of over 20 million songs, the ability to download two games each month or a subscription to EE's Mobile TV, which includes a bunch of streaming channels, such as ITV and Channel 4.
Unique Features
You might think that there's little to choose between one 4G network and another but that's not always true, as both EE and Tesco Mobile have a unique feature that's worth being aware of.
EE's unique feature is that many places now enjoy double speed 4G from EE, with more sites set to be upgraded over time. Better yet, from next year EE is planning to start rolling out an LTE-Advanced service, which is four times faster than standard 4G. So when it comes to coverage and speed EE really will be unbeatable.
Tesco Mobile's unique feature is the fact that its tariffs allow customers to adjust their data allowances or even switch back to 3G at any time to suit their needs. It makes them far more flexible than any other provider and a great option if you're not sure whether or not you'll benefit from 4G or not sure how high a data limit you'll need.
Conclusion
For now as ever EE remains the best overall network to get 4G on, due to its combination of coverage and speed. But if you want a low price or flexible entry point then Tesco Mobile is well worth considering, particularly if you're already a Tesco or O2 customer.
Useful reading : EE 4G vs Vodafone 4G vs O2 4G vs Three 4G