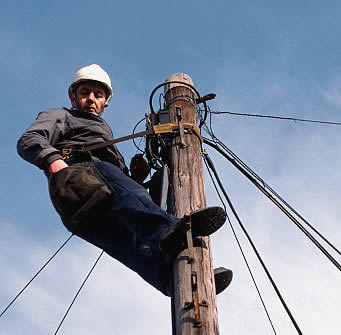 The deadline for the Mobile Infrastructure Project (MIP) has been put back until spring in 2016 at the earliest.
The project is backed by the government and is aimed at filling in any so-called 'not-spots' in the UK, to provide better coverage across the country. However, planning permission has been an issue and so far there have been only two sites in construction.
It was back in October 2011 when the £150m project was announced, and by July 2013 it had been backed by the four major networks. The contract went to Arqiva, which has acknowledged that 'there had been challenges' and conceded that the project had 'taken longer than expected'.
Peter Wingate-Saul, Arqiva community relations manager, pointed out: 'You have to engage with all stakeholders, including local communities, throughout the implementation process.' He added: 'We are currently acquiring, building and switching on sites at a good rate.'
Labour shadow minister for culture and media, Helen Goodman, commented: 'First the government failed to roll out broadband on time, now it's the same story on MIP. The problem is the Tories just don't care about communications services in the countryside.'
Residents in Northumberland, Cornwall, Strabane, Powys and Aberdeenshire were promised by the government that there would be sites set up by the time 2013 came to an end. However, sites have only appeared in Devon in North Molton and in Yorkshire in Wimborne.
Coverage has improved steadily but there are still around 20 per cent of UK premises that are not able to access a 3G service from the major four operators. The latest figures from Ofcom show that 6.1 per cent of premises are not able get a signal at all from EE, O2, Vodafone and Three.
But there is still plenty of opposition to mobile masts being built, especially in rural situations, which has resulted in planning delays. Three, O2, Vodafone and EE have each signed up to providing coverage from each site, and have pledged to cover operating costs for the 20 years that the project is planned to run. The Government also plans to fund the construction of the new site infrastructure.