[caption id="attachment_496" align="aligncenter" width="300"]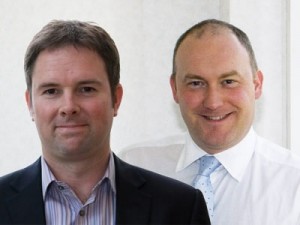 Phone retailers look forward to Everything Everywhere launching a 4G service in 2012.[/caption]
Carphone Warehouse and Phones 4u have both said they welcome the plans of Everything Everywhere (EE) to roll out a 4G service this year.
EE got the green light from Ofcom to liberalise its 1800MHz spectrum for a 4G offering. The operator said it plans to roll out the service by the end of 2012, under a new brand name.
CCO for Phones 4u, Scott Hooton ( above right ), said the retailer had conducted a survey among customers about the next-generation mobile service and had found that three-quarters of respondents were aware of 4G and what it offered in terms of faster download speeds and better internet access.
He said: '4G is going to allow us to take performance to a whole new level, giving us the power of a PC in our pockets with an infrastructure that will allow us to really put it through its paces.
He said it was now down to the industry to live up to the consumers' expectations when the 4G services are launched. 'It's going to be a gradual migration to 4G rather than an overnight transformation so expectations need to be set, but it will deliver everything our surveyed customers want and we expect there to be huge demand.'
Graham Stapleton ( above left ), CCO at Carphone Warehouse, said: 'It's shaping up to be an exciting autumn for smartphone users.' He said excitement was building over the new operating systems and handsets that the rollout of 4G would see. 'It's going to be perfectly timed for Christmas, when most customers plan to buy their new handset,' he added.