[caption id="attachment_2688" align="aligncenter" width="157"]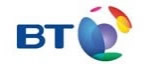 BT to Help O2 Boost Their 4G Network Capacity[/caption]
The Ofcom 4G spectrum auction left O2 with a rather small amount of spectrum- particularly in comparison to EE and Vodafone, who walked away with the lions share. That might worry users of the network who were looking forward to a 4G future, but a new agreement with BT could see them get their edge back.
In a ten year deal between the two companies, BT will help O2 to launch their 4G network. They'll do this by constructing a new high capacity transmission network, which will provide O2 with greatly increased network capacity. Increased capacity is going to be key in the coming years as the ever growing prevalence of web-connected mobile devices and the increased traffic bound to be brought on by 4G itself is expected to cause overall UK mobile data traffic to grow by more than 400 per cent by 2016.
The new transmission network will also help O2 upgrade their IP services to Ethernet based ones, which will not only lower its transmission costs but also allow the company to develop and deliver new applications to customers.
Additionally, BT will also provide high speed mobile backhaul links between O2's mobile base stations and the high capacity transmission network that BT themselves are building. This will increase O2's backhaul capacity by a significant margin, further future proofing the company against rising mobile data use.
Adrian Di Meo, Chief Technology Officer of O2 UK, said: "With the UK's 4G spectrum auction complete, UK mobile data traffic is set to grow by more than 400 per cent by 2016. This is a huge opportunity for us, as well as a technical challenge. But through our partnership with BT Wholesale, customers of O2 will be backed by a high-performance mobile internet network which we believe will release the potential of 4G services and result in unrivalled mobile phone and internet browsing experiences."
While Chet Patel, Managing Director of BT Wholesale Markets, said: "Our network solution will help O2 to deliver a next generation mobile experience to their customers to fully exploit the exciting possibilities of 4G technologies. We are moving quickly to get O2 up and running." 
This can only be good news for O2 and their customers, but despite all this co-operation BT and O2 may soon find themselves as rivals, since BT have announced plans to launch their own 4G mobile network in the not too distant future. Not to mention the fact that a four-year deal between the two firms which allowed O2 to use BT Wi-Fi hotspots is coming to an end in July, which in itself will hamper O2's ability to meet the data demands of its customers.
Only time will tell whether this new deal with BT will be enough to keep O2 competitive in a 4G future, but with EE already making waves, Vodafone and Three ramping up for launch and even BT getting in on the action, competition is one thing that there won't be a lack of.