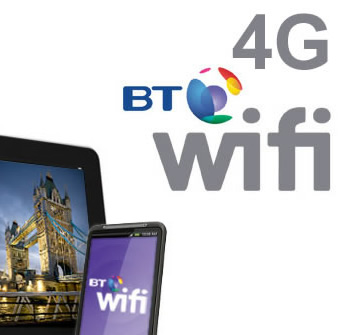 BT appears to be making a strong move to return to the high street. Sources suggest that a collaboration with EE its MVNO partner is on the cards. Other possible retail partners in the frame include Carphone Warehouse and Phones 4u.
EE and BT signed the MVNO deal ten months ago, and sources claim that talks about a retail partnership quickly followed.
An increasingly confident BT has been pushing itself forward recently with unabashed confidence. There's the recent launch into the mobile market, with the BT One Phone for the b2b market, and a huge campaign based on its TV sports channel. Expect a consumer mobile launch later in 2015.
BT already has just under 100K business customers with about 7million customers on fixed lines. This makes it very attractive to retail partners, especially as there's the added bonus of including mobile packages with BT Sport and BT TV content included.
In turn, a retail partnership would give BT access to a wider group for its quad-play mobile, broadband, and fixed line products, along with the sport and TV.
According to one source in the retail sector: 'Talks between BT and EE have looked at partially or wholly selling BT's quad-play offerings in stores. The mix works well and both companies can see this. The agreement now hinges on what works best for both sides.'
However, it isn't a done deal according to another player in this market. They claim that BT is still exploring deals with Phones 4u and Dixons-Carphone as possible partners. 'It is well known that the BT wants to make a high street comeback. Dixons-Carphone could be better suited to the arrangement, as the stores can offer the space BT wants to show all its quad-play range.'
BT faces some tough competition at the moment against other quad-play providers. One competitor Virgin Media already has over 70 stores. Industry analysts feel this high street return is necessary for BT. 'Faced up against its rivals, BT is lacking only one ingredient. Retail space,' says CCS Insight's director of operator strategy, Paolo Pescatore. 'Front-facing capabilities aren't optional if they really do want to compete seriously in this market. There's no way to do this without a retail outlet on the high street.'
For strategy analytics analyst Neil Mawston this move is a no-brainer for BT. The benefits are clear for both companies. 'EE has several hundred stores, and this will instantly widen BT's distribution.'
'BT also gets a partner well established in the retail sector, and already in tune with the market trend towards show-room style stores. A partnership would take BT straight into the game, instead of having to start from scratch rolling out its own stores.'
Marston also felt that for EE, the move would help make the most of its push into the b2b sector, with BT's ready base of 900,000 mobile business customers.
EE was unable to offer a comment, and BT could not be reached.
Looking to find out more about 4G Mobile Broadband?