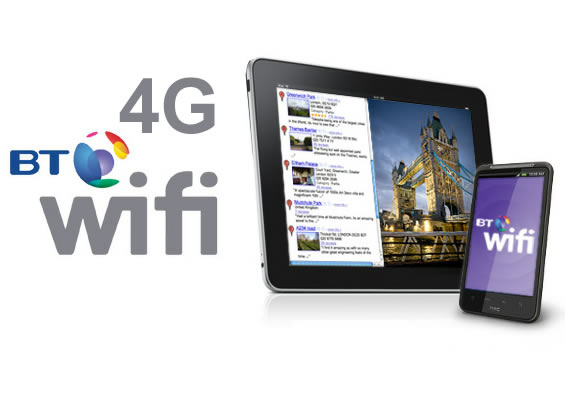 BT and EE confirmed they have signed a new 5 year MVNO agreement with BT offering 4G mobile services to its staff and corporate customer base.
It will see over 80,000 BT staff connections being transferred from Vodafone, who previously held the contract, to EE. In addition, the agreement sees EE providing 4G mobile services, under the BT brand, to  the company's corporate client base.
BT bought spectrum in the Ofcom auction back in March and secured three chunks of 4G frequency spectrum in the 2.6GHz band, for a total purchase price of £186.5 million pounds.
When you consider that BT also has the UK's largest Wi-Fi network with over 5 million hotspots, the MVNO partnership has very lucrative possibilities for EE.
The benefits for EE include increasing its subscriber base, the sharing of BT's Wi-Fi network and sharing of BT's frequency spectrum in the 2.6GHz network.
BT will benefit from offering 4G services to its staff and corporate customers and by sharing EE's equipment and masts across the UK.
BT say they are looking to offer 4G from the "inside out" by use of updated Home Hubs to provide 4G connectivity indoors. BT radio transmitters could also be placed on EE's masts, inside large office complexes, airports, shopping centres and the like. BT may offer a bundled package of 4G, home broadband and BT Sport.
The deal, which is an exclusive between EE and BT, will start next month with EE porting numbers from Vodafone to BT, with any replacement smartphones or new ones being supplied by EE.
Looking to find out more about 4G?