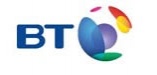 The 4G spectrum auction back in February predictably saw four companies come away with 4G spectrum, specifically O2, Three, Vodafone and EE. What was more surprising was that BT was also a winner. It wasn't the fact that they could afford it that was surprising- they're undoubtedly doing well for themselves. What was surprising was that they would bid on it at all when they don't have a mobile network- since that's what the other winners are using it for.
This led to a substantial amount of speculation and many people wondering whether perhaps BT planned to build a mobile network. It wasn't a totally unbelievable scenario; after all they've always been in the business of phone networks and even have some past mobile experience in the form of BT Cellnet (which was later rebranded as O2 and ultimately sold to Spanish company Telefónica). It was an interesting prospect but one which, perhaps unsurprisingly, is not actually on the cards.
BT, which secured 2 x 15 MHz of 2.6 GHz spectrum and a further 1 x 20 MHz of unpaired 2.6 GHz spectrum at a cost of £186 million, has since commented on what they plan to use that spectrum for. The company's Chief Executive Ian Livingston directly stated that "we do not intend to build a national mobile network."
So what will that spectrum be used for you ask? The short answer is broadband. Livingston shed some light on it saying that "this spectrum will complement our existing strategy of delivering a range of services using fixed and wireless broadband.
The company wants its customers to experience the "best possible connections wherever they are" and the acquisition of some 4G spectrum is seemingly part of BT's plan for achieving that goal.
It goes hand in hand with a long term £2.5 billion investment from the company, which they've pumped into their Openreach division and are using to lay fibre optic cables over the copper lines that are currently being used for many Broadband services, with an aim of making superfast broadband available to two thirds of UK homes by the end of Spring 2014.
That covers wired broadband, while presumably their recently acquired 4G spectrum will be used towards improving wireless services for a faster, more reliable connection wherever and however you choose to access the internet.
In some ways we're a little disappointed that they're not launching a new mobile network (even if we never really believed they would), after all more competition is almost always good for the consumer and it would be interesting to see what BT could bring to the table. But if their investment in 4G spectrum improves Wi-Fi speeds we won't complain. Now we just have to play the waiting game while they work towards that goal- and while Vodafone, O2, Three and EE work on launching or improving their own 4G services. At this rate in a couple of years slow data speeds will be a thing of the past.
Note to web owners and webmasters - Feel free to link to our article.