To-date we have heard that the latest iPhone would be coming in 2013. Today, we are not sure if this will be the Apple iPhone 5S or a bran new Apple iPhone 6 or both.
Apple iPhone 5S – the rumours
4G.co.uk were running with the idea that there was an iPhone 5S on the way. This was because the guys over at Digitimes picked up on a pre-production run of 50K iPhone 5S's which we covered here – along with a photo of the casing of the iPhone 5S. Apple launched the iPhone 5 in September last year so an update to the iPhone 5S could be expected.
The latest we heard on the iPhone 5S was via Peter Misek, from research analysts Jefferies who used "supply chain checks" to estimate that the iPhone 5S would be ready to buy in June 2013. More here. We tend to follow the thinking that the iPhone 5S is a reality and will indeed launch in the UK around June time or possibly even May.
Apple iPhone 6 – the rumours
Rumours about the iPhone 6 have been more recent yet sketchy. This news relates to the China Times speaking directly to Apple's supply chains and claiming the new Apple iPhone 6 will come with new display screen technology.
In the iPhone 6, it is reported that a new to "touch-on display" technology with only one layer is being produced by Chimei Innolux in Taiwan. This will make way for a thinner iPhone 6 which also offers a better response to finger touches.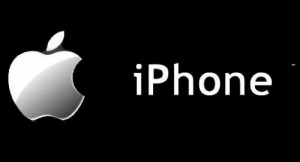 The systematic timing for an iPhone 6 launch would be September as Apple seem to launch each bran new iPhone every 12 months.
The latest rumour from webosphere suggest the iPhone 6 is already undergoing a testing phase – likely to be beta-testing – in conjunction with some form of new iOS. TheNextWeb have also suggested that Apple are testing a device running iOS 7. Finally, AppleInsider are somehow suggesting the iPhone 6 will come in more colours ( their source analyst Brian White of Topeka Capital Markets ) believes it is feasible that up to eight colours will appear in the range.
I think I'm at the stage where my head is not so clear about rumours of the iPhone 5S and iPhone 6 any longer. Suffice to say that I expect both the iPhone 5S and the iPhone 6 to launch in 2013. The iPhone 5S around May / June time and the iPhone 6 likely to be announced in September. That's it until we get wind of the next rumour.