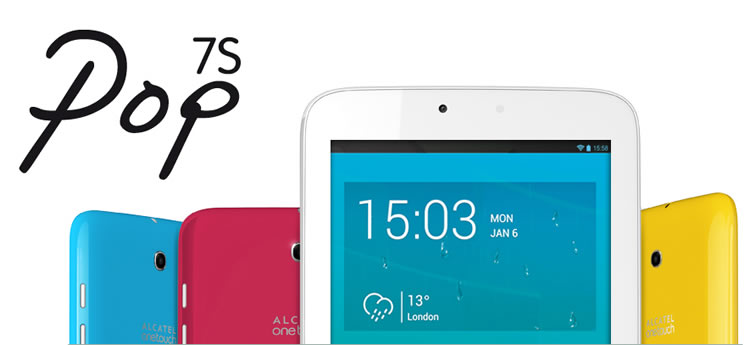 If you're after an affordable slate this Christmas EE might have the answer, as it's selling the Alcatel OneTouch Pop 7S for just £99.99 on pay as you go and the network will even chuck in 100MB of free data each and every month. In order to get the word out the network has shot a cheery holiday video explaining all the details.
As you can see, that price tag makes it the UK's most affordable 4G tablet and all you need to do to get that free data is buy it on pay as you go from EE before the 31st of January. The Alcatel OneTouch Pop 7S is a 7-inch slate with a 1.2GHz quad-core processor, 8GB of storage and both front and rear cameras.
This is an entry level tablet, which should be no surprise given the price tag, but it should be more than up to the job of web browsing, playing videos and running apps.
The video also points out how far 100MB of data can go, allowing you to for example stream 100 minutes of music, download 20 songs or spend 4 hours online shopping and if you need more you can always pay for a top up or fall back on Wi-Fi.
That free data offer is actually available on all of EE's pay as you go tablets right now, but it's an especially good bargain on one that's already so affordable.

In fact buying the Alcatel OneTouch Pop 7S from EE now could be an even better deal than the video lets on, because if you buy it now you'll also have until the 11th of January to claim 500 free Amazon Coins, worth £5 and better yet you'll be able to claim an app bundle worth £175 between the 24-26th of December and another worth £75 between the 31st of December and the 2nd of January, which has got to make for one of the biggest bargains of the year.