[caption id="attachment_3395" align="aligncenter" width="223"]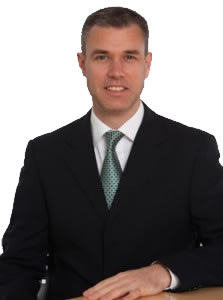 Ed Richards of Ofcom quoted below.[/caption]
Over the last four years Ofcom have been working to free up a large chunk of radio spectrum for 4G use. The spectrum was previously used for broadcasting digital television channels and for wireless microphones and other wireless audio devices. Most of this has now been released and the final bit will be freed up tomorrow after a TV retune for Freeview users in northern Scotland.
Alongside TV retunes the rest of the radio spectrum was released by upgrading more than 600 transmitters across the UK. It was a big job but it's been completed five months earlier than was originally planned.
By releasing this large section of radio spectrum Ofcom have made it possible for mobile networks to use the spectrum to launch 4G services. In other words the 800 MHz and 2.6 GHz spectrum that O2, Vodafone, EE and Three bid for back at the spectrum auction in February will now actually be usable.
Ed Richards, Ofcom Chief Executive, said of the achievement: "This week we are clearing the path for 4G mobile broadband, allowing mobile companies to provide coverage across the UK. 4G services will reach 98% of the UK population indoors – and even more when outdoors – which will provide a significant boost for rural businesses and consumers."
The 800 MHz spectrum works well over long distances and wide areas, as well as providing good indoor coverage. The 2.6 GHz spectrum on the other hand can carry large amounts of data in concentrated areas. There's still a bit of work to be done for the 2.6 GHz band, as some radar systems and air traffic control systems in neighbouring frequency bands will need to be upgraded to avoid interference, but this should be completed in most places by the autumn.