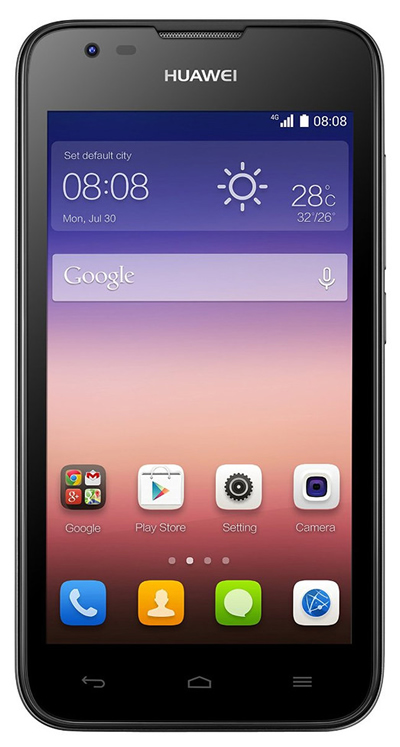 Another 4G smartphone for under £100
If you're in the market for an affordable 4G smartphone then O2 might have the answer, especially if you're buying for someone who's never used a smartphone before.
The Huawei Ascend Y550 is now available on the network with prices starting at £99.99 on pay as you go, or £13 per month with nothing upfront on a 24 month contract, though that's for 3G data, if you want 4G you'll have to spend at least £23 per month or put some cash up in advance.
That's for a phone with a 4.5 inch 480 x 854 display, a 1.2GHz quad-core Snapdragon 410 processor, 1GB of RAM, a 5 megapixel main camera, a 1.2 megapixel front-facing one and a microSD card slot. So in other words it's very much an entry level handset, as you'd expect given the price.
But it's entry-level in more than just price and specs as it's actively designed with new users in mind, thanks to giving you the choice of either the standard Android interface (overlaid with Huawei's already quite simplistic Emotion UI) or 'Simple Android', with large icons putting the key features (such as messages and the dialler) front and centre.
As such it's an ideal choice for a young child or elderly person as well as those who just haven't used a smartphone before and at £99.99 it's got present potential written all over it in the run up to Christmas.
Checkout the Huawei Ascend Y550 here.