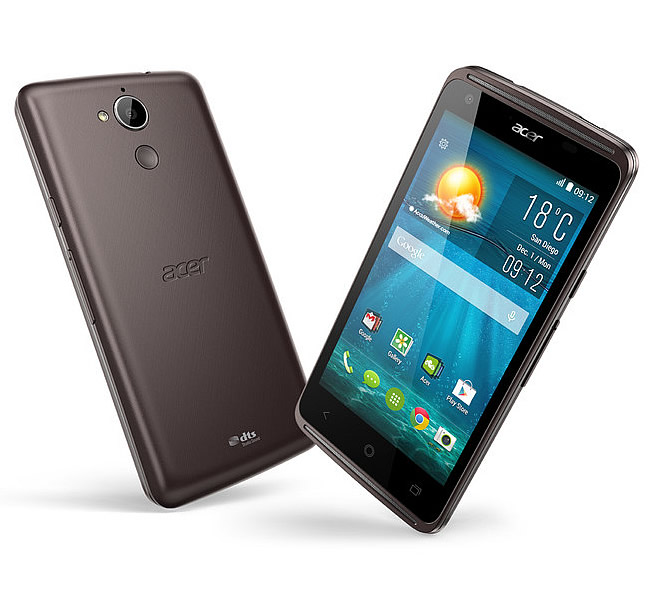 Another affordable 4G phone, this time its the Acer Liquid Z410
Getting a 4G smartphone is becoming cheaper all the time and while the Acer Liquid Z410 isn't likely to push the price down any further it could get you more for your money than most other phones at around the £100 mark.
The handset, which has just been announced, is set to retail for €129 (roughly £101) when it launches in February in Europe, the Middle East and Africa.
For that you get a phone with Cat. 4 LTE support, giving it 4G download speeds of up to 150Mbps. That's not as fast as some recent flagships, but it's still 4G and for not very much money.
Not only do you get 4G, but the Liquid Z410 also has a fairly sharp 4.5-inch 960 x 540 display, with a pixel density of 245 pixels per inch, as well as a powerful 64-bit quad-core Mali-760 processor, which is impressive for such an affordable phone.
Its camera sounds reasonable for the money too, as it has a 5 megapixel main snapper with an LED flash and a 2 megapixel front-facing one with a wide-angle lens, so you can fit more people in a shot.
The plain plastic shell of the phone is hardly inspiring and with a talk time of just 5.5 hours you won't want to stray too far from a charger, but that aside this looks like an extremely tempting handset for the price.
It even packs in a bit of innovation, through software abilities such as Acer QuickTouch, which lets you scribble a shape on the screen to quickly launch functions. For example swiping a 'C' will launch the camera, while a 'V' will bring up the dialler.
You can also use AcerEXTEND to control the phone from a computer and the camera features some interesting modes, such as dual-shot, which allows you to use both the front and rear camera at the same time.
It remains to be seen exactly how good the Acer Liquid Z410 will be, but if it stays this cheap when it reaches the UK then it could be a great option for anyone after 4G on a budget.