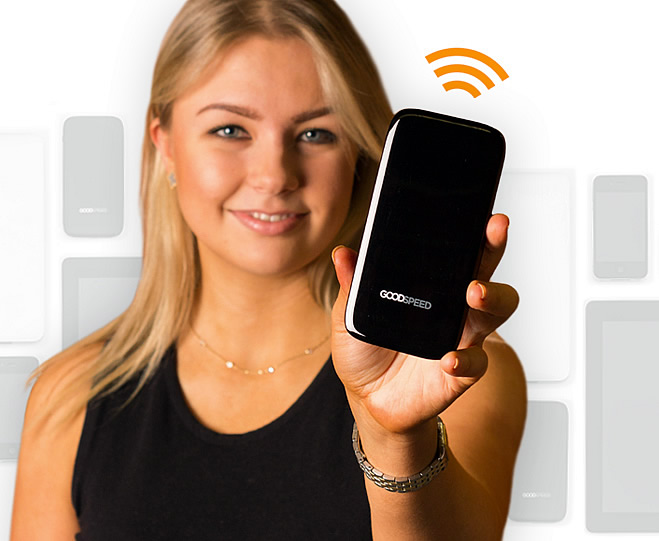 There are a number of 4G mobile Wi-Fi devices on the market, but for the most part they only have one SIM card slot and are only really designed to be used in the UK.
The Goodspeed 4G mobile hotspot MF900 created by Uros in collaboration with ZTE is different though. It has ten SIM card slots, so world travellers can put SIM cards for numerous different countries in at once and it's smart enough to automatically switch between them as you move across borders.
The Goodspeed 4G hotspot also supports all global cellular technologies (LTE FDD, LTE TDD, UMTS, EDGE and GSM) across a set of global bands, so it should function wherever you take it.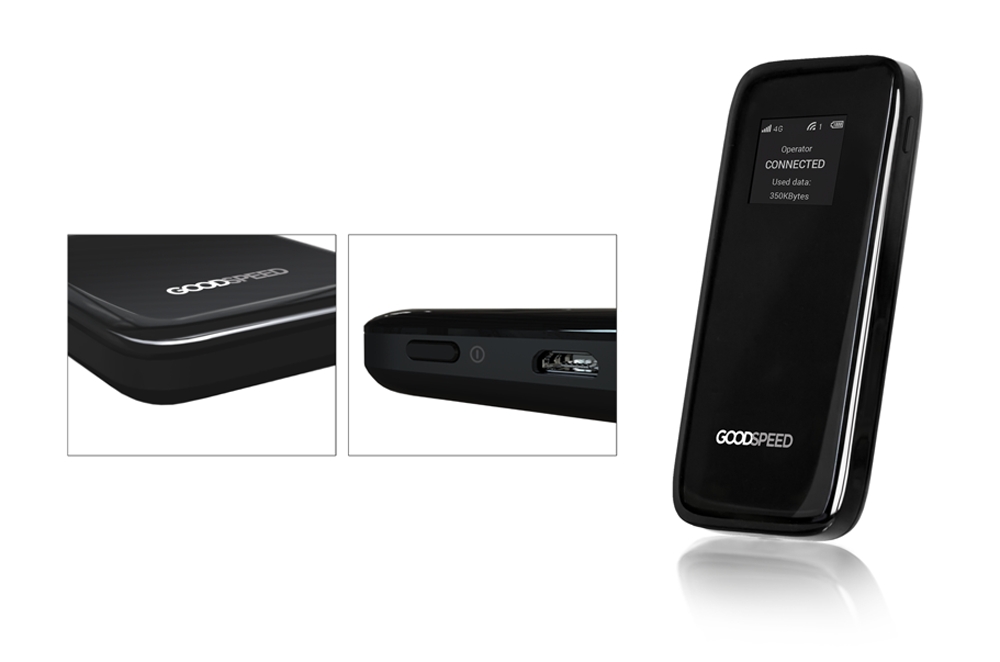 It's designed to work with the Goodspeed service, which is run by Uros and offers mobile data use globally with clear and flexible pricing options across numerous international destinations, so you never have to worry about roaming charges again. This is particularly useful as while some networks offer cheap or free roaming abroad the number of supported locations is limited and it usually doesn't include tethering.
Beyond all that the Goodspeed MF900 is a fairly standard mobile Wi-Fi device. It has a 3200 mAh battery, which can last for up to 12 hours of continuous use or 7 days of standby, meaning you can use it all day without needing to find a charger.
It can also connect up to 15 devices simultaneously, so a single Goodspeed 4G hotspot can be used by a large group.
It's fairly fast too, supporting 4G download speeds of up to 150Mbps and upload speeds of up to 50Mbps.
Tommi Uhari, CEO of Uros, commented: "We were proud to partner with ZTE in developing the Goodspeed 4G mobile hotspot because of ZTE's strong track record in technology innovation and impressive experience in developing wireless devices. With this project carried out successfully together and now ready to be launched in record time, I'm confident that this opens doors for deepening and widening our partnership even further."
The Goodspeed hotspot will soon be available from the Goodspeed online store and Uros is currently seeking partners for it in the UK.