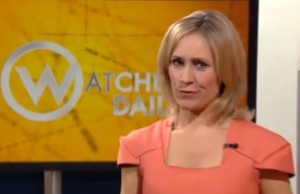 Yesterday saw EE, the UK's only 4G operator, being criticised on BBC's Watchdog Daily programme on BBC1. 4G.co.uk got the heads up on this and outline what the BBC had to say about the new 4G service from EE.
The programme opened by showing the Kevin Bacon EE4G advertisement and all the things that 4G mobile can offer consumers. Apparently, Kevin Bacon claims he's the centre of the universe now that he has 4G. EE ( which owns Orange and T-Mobile ) has 27 million customers in the UK but as you can imagine Watchdog Daily found some unhappy 4G customers.
Firstly, Gregg Holliman decided to sign up for 4G with EE to watch live 4G TV on his mobile on the way to and from work. As he was an existing Orange customer the move to 4G was promised to be a breeze. Unfortunately, Mr Holliman couldn't get a 4G signal or send text messages for over 4 days and EE actually thought he was a T-Mobile customer.
Another customer, Paul Crowley switched two contracts from Orange to EE4G on the 12th November. One worked, one didn't. He was left with a 4G handset that didn't work at all and remained in his words "an expensive useless brick" for a total of seven days. He waited 7 days for EE to get his phone working and contacted EE 17 times in the process. The problem was to do about unlocking his new 4G phone to work with EE's 4G SIM. Mr Crowley resorted to emailing the CEO of EE to resolve the problem.
Another customer, Samuel Jacobs, also signed up for 4G with EE. His problem was that he had a 3G phone with adequate internet access but when he switched to 4GEE his internet was in his words "a total standstill". In addition, he was unable to use his phone for voice calls or texts. This carried on for 24 days.
EE say that by the end of 2014 their 4GEE service will reach 98% of the population. EE told Watchdog Daily that their 4G launch has been successful but a few customers have suffered issues with systems and training processes. The issue with Gregg Holliman's 4G phone was due to a 4G networking upgrade issue which is now resolved, Paul Crowley's 4G phone had to be unlocked manually because it was bought from a third party and the issue with Samuel Jacobs' 4G phone was a technical issue with his account.
If you would like to view the BBC's Watchdog Daily video the EE article is the first to play and can be viewed here.