[caption id="attachment_5561" align="aligncenter" width="560"]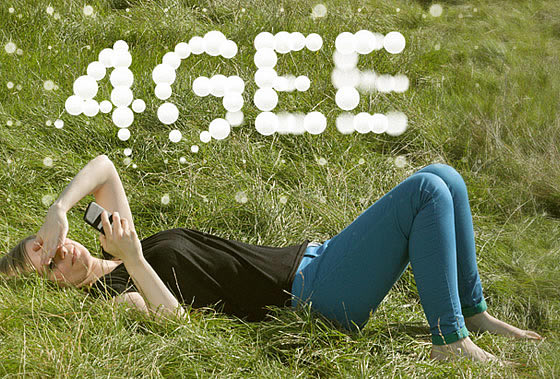 4G Price War Looming : EE Reduces Cost of 4G to 3G Levels
[/caption]
EE will reduce its entry level 4G monthly contract prices from £26 per month to £19 per month. We here at 4G always expected EE to review its pricing in light of the recent Vodafone and O2 4G mobile network launches but this is a very aggressive strategy.
EE has also increased the amount of 4G mobile data included so for £33 per month you get 10GB of data, with unlimited calls and texts which currently costs £46 per month.
The new pricing structure will kick-in at the end of October.
We note that EE's ( which owns both Orange and T-Mobile ) new pricing structure puts 4GEE within £2 of what Orange and T-Mobile charge for a similar 3G package and this will no doubt push many more of Orange's and T-Mobile's customers over to 4G at EE.
With over 1 million 4G customers and industry leading 4G coverage and speeds we can only see EE going into overdrive for the rest of 2013 and next year.
Useful reading : EE 4G vs Vodafone 4G vs O2 4G vs Three 4G
The new tariff structure is summarised below :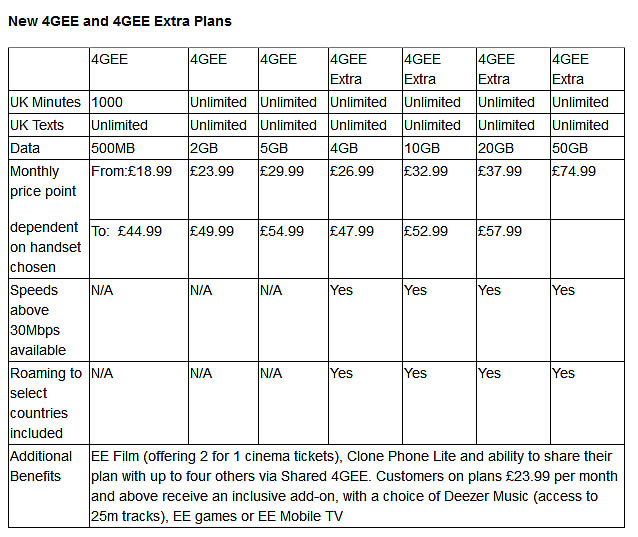 Looking at the cheapest deal above, EE will offer a wide range of devices starting on tariffs ranging from £18.99 - £44.99, the only thing that would change is the upfront cost of the handset.
So if you wanted the Nokia Lumia 625 on the £18.99 monthly tariff you'd have to pay £99.99 for the handset, or at £23.99 per month the upfront cost is £9.99p or it comes free at £29.99 a month.
Another example is the HTC One Mini. On the £18.99 a month tariff it would cost £189.99 for the handset, at £23.99 it would cost £99.99 and at £29.99 the handset would cost £9.99.
As we say, this is a very aggressive pricing structure as Vodafone's and O2's entry level prices for 4G are £34 and £32 per month.
The Clever Way EE Offer Standard or Premium 4G
We here at 4G, feel EE have been extremely clever by offering two different 4G plans called 4GEE and 4GEE Extra.
4GEE will give customers 4G at very completive rates with download speeds 5 times faster than a standard 3G network.
4GEE Extra will cost around £8 extra per month and come with "Double Speed 4G" with download speeds 10 times faster than a standard 3G network.
Useful reading : What is Double Speed 4G?
We see £8 per month for Double Speed 4G as a very attractive proposition and with the increased download speeds you also get much improved 4G mobile data allowances.
It's a no-brainer give me 4GEE Extra !
Useful reading : 4G Pay As You Go Arrives in the UK with a Bang