[caption id="attachment_5762" align="aligncenter" width="547"]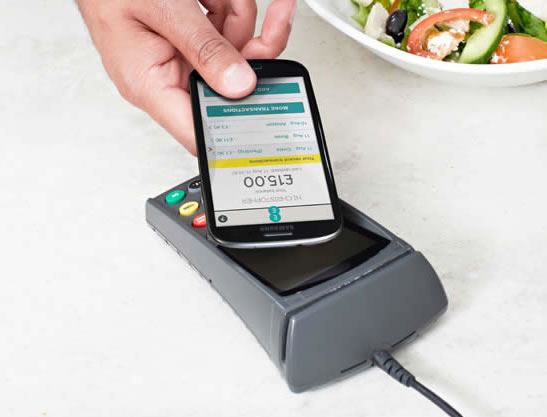 "Cash On Tap" can be used in 230,000 places.
[/caption]
More 4G Phones Get  "Cash On Tap" - mainly Samsung ones.
EE launched its "Cash On Tap" service back in July when it was compatible with a few 4G phones only. These were the Samsung Galaxy S4, Galaxy S3 LTE and Sony Xperia SP.
"Cash On Tap" lets you use your 4G phone to pay for anything under £20 at over 230,000 places. All that's needed is an NFC enabled phone which the user taps onto the retailers terminal.  The financial element of "Cash On Tap" is provided by Mastercard.
This was limited to only the three phones above but now another 4 have been added. These are the Samsung Galaxy S4 Mini, Galaxy Note 2, Galaxy Note 3 and Sony Xperia Z1.
As you can see from looking at the 4G phones above it is only currently available with Android phones. The "Cash On Tap" app can be downloaded for free from the Play Store and comes with a credit balance checker, easy top up capability and transaction listing.
New "Cash On Tap" customers qualify for a £10 credit split into two £5 payments. The first is received on app activation and the second when the first top up is paid for.
EE Director Simeon Bird commented : "Cash on Tap is one of the most convenient ways to pay for everyday items, removing the need to reach for your wallet or search out loose change. We're pleased to be announcing the next compatible handsets, allowing even more EE customers to benefit from the simplicity and control the service offers them".
EE's "Cash On Tap" can be downloaded from the Play Store here.