Five 4G phones unveiled at CES just gone
While none of 2015's major flagships were outed at CES 2015 there were still a healthy number of announcements, including quite a few 4G handsets.
Five of these in particular stand out as impressive 4G phones which are likely to get a UK release. So if you're considering buying a new 4G phone read on for details of the first of 2015's crop, covering a mix of high end specs, little known manufacturers and innovative features.
LG G Flex 2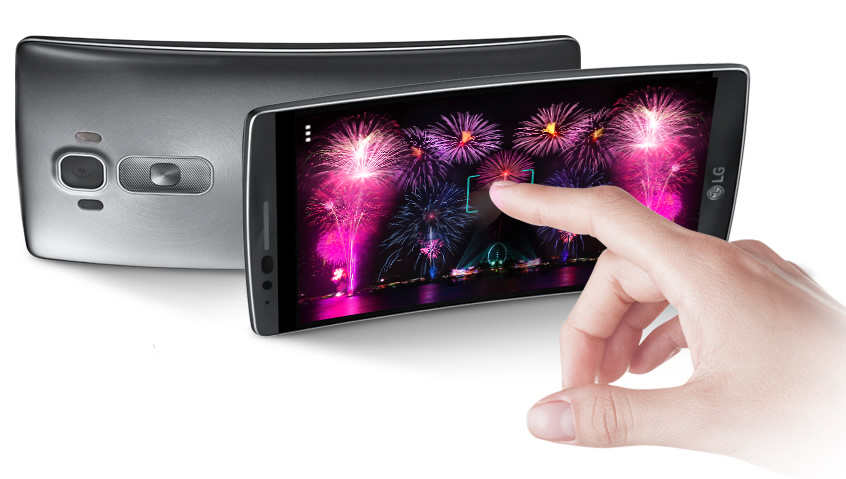 The LG G Flex 2 is for our money the star of CES 2015. It's unlikely to be a best seller, but it combines flagship specs with an innovative design.
As the name suggests the G Flex 2 doesn't have a flat screen but a curved flexible one. It's a decision which has numerous advantages beyond just making it stand out. It reduces reflections, makes it fit better in your hand and against your ear and even makes it stronger.
The innovation doesn't end there either. It also has buttons on the back rather than the sides and a self-healing coating, which can repair light scratches in a matter of seconds. Then there's the unprecedented support for 2TB microSD cards to supplement the 16 or 32GB of built in storage
The G Flex 2 has other things going for it too. There's its large 5.5-inch 1080 x 1920 screen giving it a pixel density of 401 pixels per inch, its 2GB of RAM and its powerful octa-core Snapdragon 810 processor, with four cores clocked at 2GHz and the other four at 1.5GHz.
It should be a photographers dream with a 13 megapixel camera complete with optical image stabilisation, a dual-LED flash and a laser autofocus and the ability to shoot 2160p video at 30fps, plus a 2.1 megapixel snapper on the front.
The camera software is impressive too, as you can take selfies by simply making a fist and view them just by lowering the phone.
It should have a long life as well, as there's a 3000 mAh battery keeping it juiced and it supports fast charging, allowing it to regain 50% battery in under 40 minutes. Of course being a high end handset it also runs Android 5.0 and it wouldn't be in this list if it didn't support 4G. If you want to take a chance on curves the G Flex 2 should be out any time now.
HTC Desire 826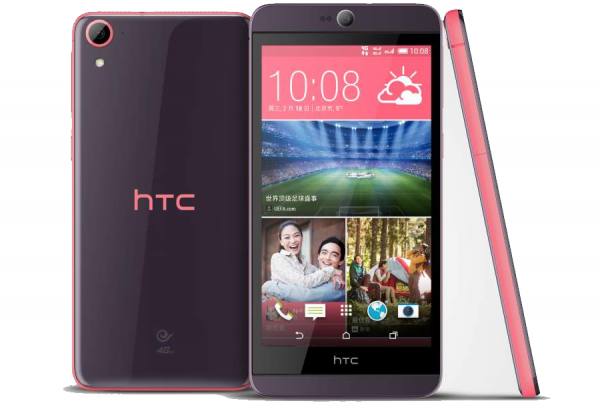 The HTC Desire 826 is an upper mid-range handset, so it's not quite as impressive as LG's latest flagship, but it's still powerful and it's got some innovative ideas of its own.
With a 5.5-inch 1080 x 1920 screen, 2GB of RAM and a 64-bit octa-core Snapdragon 615 processor clocked at up to 1.7GHz its core specs are almost a match for the LG G Flex 2, though of course it's not curved.
Its rear camera doesn't impress quite as much as while it's got 13 megapixels there's no optical image stabilisation here and only a single LED flash. But its front-facing camera could prove rather more impressive, as HTC has made the surprising decision to equip it with a 4 UltraPixel sensor.
That's a solid number of pixels for a front-facing camera, but being UltraPixels they're also large, meaning that more light can get in and that in turn should improve its low-light performance.
Other specs include 16GB of storage, support for microSD cards of up to 128GB, 4G download speeds of up to 150Mbps, a 2600 mAh battery and Android 5.0, so it's not too shabby at all for a mid-ranger. It looks fairly good too, as while it's clad in plastic it has an attractive two-tone colour scheme. No price has been confirmed but it's expected to launch soon.
Asus ZenFone 2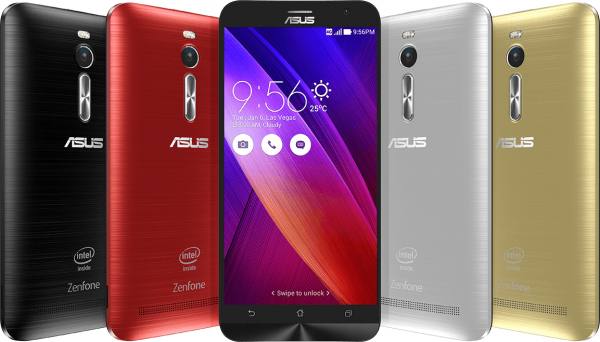 The Asus ZenFone 2 seems positioned as the company's next flagship, equipped as it is with a 5.5-inch 1080 x 1920 display, a brushed metal body, 2 or 4GB of RAM and a quad-core Intel Atom processor clocked at either 1.8 or 2.3GHz.
The two versions will of course be priced differently, with the lower end model costing just $199 (£130 plus VAT). The higher end one hasn't been priced yet, but we expect it will undercut most flagships despite having a meaty 4GB of RAM.
Whichever version you opt for it will come with a 13 megapixel rear camera, a 5 megapixel front-facing one, Android 5.0, a 3000 mAh battery, 4G support, 16, 32 or 64GB of built in storage and a microSD card slot. If you're interested in the ZenFone 2 you'll have to wait until sometime in the second quarter of the year to get your hands on it.
Asus ZenFone Zoom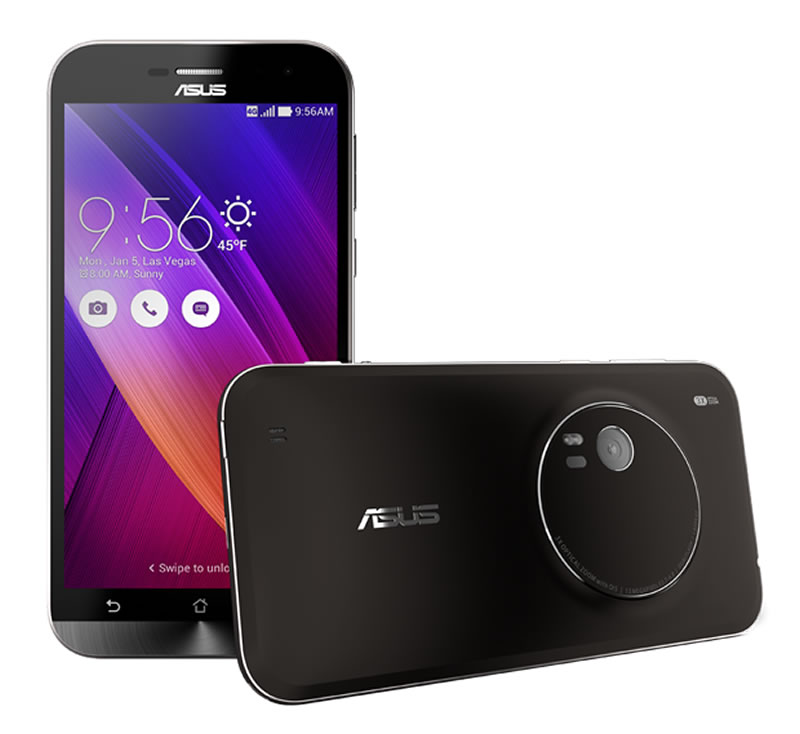 Asus also announced the ZenFone Zoom during CES 2015 and while the company is keeping some of this phones specs to itself for the time being it has confirmed that it has a 5.5-inch 1080 x 1920 display, a 13 megapixel main snapper, a 5 megapixel front-facing camera, 4G support, Android 5.0 and a 3000 mAh battery.
You might have noticed that those are exactly the same specs as the Asus ZenFone 2, so there's a good chance that unconfirmed details like the processor and RAM are the same too.
So just what is different? Well, while both phones have 13 megapixel cameras the ZenFone 2 also has 3x optical zoom and a laser autofocus, making it far better equipped for serious photography than the ZenFone Zoom or for that matter than almost any other smartphone. Despite that it still has a fairly reasonable starting price of just $399 (around £264). Keep an eye out for it in quarter 2 of 2015.
Huawei Honor 6 Plus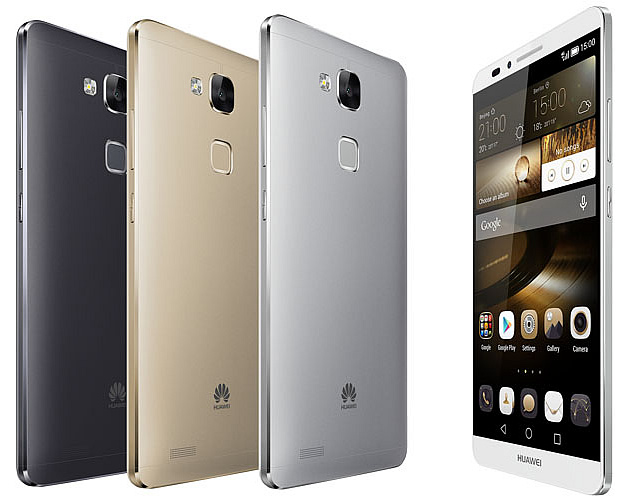 Like many other phones on this list the Huawei Honor 6 Plus has some interesting camera features, specifically it has not one, not two, but three 8 megapixel cameras.
One of these is on the front, giving it one of the highest megapixel selfie-snappers around, while the other two are on the back, with the dual-camera setup allowing users to shift the focus of a photo after taking it a lot like the duo-camera on the HTC One M8. Backing up those dual cameras there's a dual-LED flash so that colours look more natural when shooting with flash.
The Honor 6 Plus is also yet another handset with a 5.5-inch 1080 x 1920 display, giving it a pixel density of 401 pixels per inch.
Its octa-core HiSilicon Kirin 925 processor and 3GB of RAM ensure it's a powerful phone, while its large 3600 mAh battery should keep it going for a long time between charges.
With a choice of 16 or 32GB of storage, 4G support, a microSD card slot supporting cards of up to 128GB and a slim and stylish 7.5mm build with a plastic back this could almost pass for a high end handset, yet it costs just $399 (around £264). You'll likely be able to buy the Honor 6 Plus soon as well, because it's already available in the US.