<![endif]-->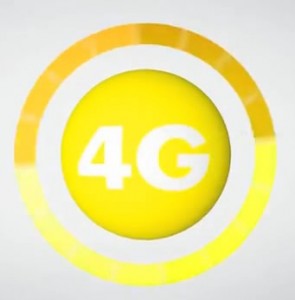 Three don't have a live 4G network yet and in all likelihood they'll be the last of the major UK networks to offer one, as they have no plans to launch until late this year (while EE already offer 4G and Vodafone and O2 plan to roll theirs out this summer). However it could be worth the wait, as Three have announced that their 4G service will be made available at no extra cost.
Three already offer an Ultrafast service, which currently covers over 55% of the UK population and is for the time being focussed around 50 towns and cities. That in itself is set to increase to 80% of the UK population before long and before the end of the year it will incorporate Three's holdings of 1800 MHz spectrum for even greater coverage and capacity.
Currently any customers signed up to Three's Ultrafast service already receive high-speed mobile data which isn't a million miles from the current real world speeds of 4G, but once LTE launches later this year it will be made available as standard for all Ultrafast customers. That means no extra costs, no new contracts or price plans and no need for a new SIM card. You'll receive 4G automatically just as soon as possible.
Three's UK Chief Executive Dave Dyson had this to say about the commitment to maintain current prices when 4G launches:
"Our customers choose Three because they love the internet and know they can get great speeds and great value on our award-winning network. As we add the next wave of technology to our Ultrafast network, we've listened to our customers and thought long and hard about the right way to do it. We don't want to limit Ultrafast services to a select few based on a premium price and we've decided our customers will get this service as standard. With Three, it's simple, great value and Ultrafast. What you might expect from the network that was built for the internet."
Given their price promise it's probably worth sticking with Three if you're already an Ultrafast customer and if you're not there doesn't seem to be anything to lose by signing up now- since you'll still be able to get 4G as soon as it launches.
There are a bunch of Ultrafast (and 4G ready) handsets already available on the network, including big name devices like the Samsung Galaxy S4, Sony Xperia Z, Apple iPhone 5, HTC One, Nokia Lumia 920, Apple iPad and Apple iPad mini, plus new devices are being added all the time.
If you just can't wait any longer for 4G then you can always go with EE instead as they have a live and steadily growing 4G network already, though their prices aren't quite as friendly as Three's and unlike Three they don't have any unlimited data plans.
O2 and Vodafone are the other potential options for 4G- neither of which offer it yet, but both of which will probably offer 4G before Three does. It remains to be seen what they will charge for it.