[caption id="attachment_3806" align="aligncenter" width="643"]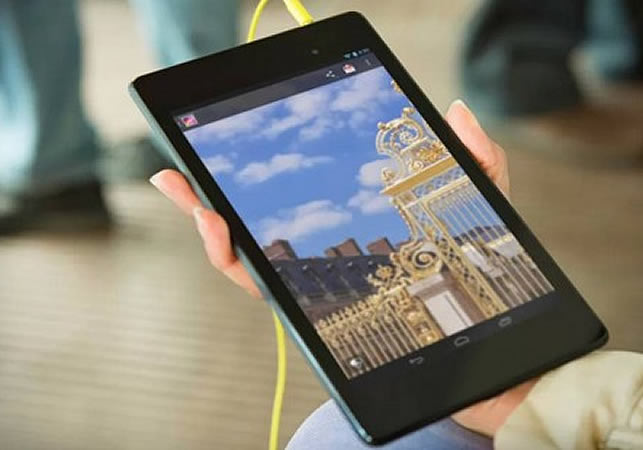 The Nexus 7 : O2 has exclusively nabbed the 4G version.

[/caption]
The new Nexus 7 is here and for the time being O2 has exclusively nabbed the 4G version of the tablet.  The network is selling the 32GB Wi-Fi version for just £249 and the 4G version for a rather steeper £319.99.
The new Nexus 7 is a lot like the old Nexus 7 in that it's a 7 inch tablet that will receive day-one updates to the Android OS for the foreseeable future. However this updated version has a 1.5 GHz quad-core processor, 2GB of RAM, a 1200 x 1920 display for a pixel density of 323 pixels per inch- making it the highest resolution 7 inch tablet available and of course it comes with the latest version of Android- Jelly Bean 4.3.
It also has a 5 megapixel camera, NFC and Bluetooth 4.0 and at 8.7mm thick and 290g (or 299g for the 4G version) it's both slimmer and lighter than the previous model. The original Nexus 7 was a high power, high value device and this one looks no different- though if you opt for the 4G version it becomes a bit pricier.
David Johnson, General Manager of Devices for O2 in the UK said this of the impending exclusive launch of the 4G Nexus 7 on O2: "The new Nexus 7 is a fantastic way to experience Android, whether you're using it for the first time or have used it before, the brilliant screen and fast 4G connectivity will make surfing, gaming and using Google services on the Nexus 7 an absolute joy." 
O2 has the 4G version available for pre-order now, ready for release on the 13th of September. As an extra incentive anyone who pre-orders will also receive a free premium case worth £29.99.