[caption id="attachment_240" align="aligncenter" width="244"]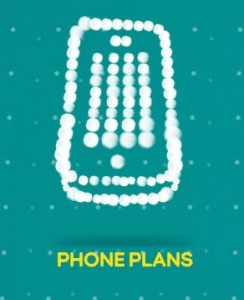 EE release its 4G pricing - at last.[/caption]
We've heard nothing about pricing for 4G services until now. EE ( Everything Everywhere – which owns Orange and T-Mobile ) has finally confirmed its pricing for its 4G mobile services. Of course, EE will be the first 4G mobile operator to launch 4G in the UK on the 30th October. The main benefit of having a 4G phone working on the 4G network is that its five times faster at loading mobile internet pages and downloading files etc. than the exact same phone on a 3G network.
Firstly, you have the choice of a 24 month contract or a 12 month contract. The 12 month contract costs £10 a month extra yet this is a good option as you can upgrade to a newer 4G phone a whole 12 months earlier. The pricing for a 24 month contract is :
500MB of 4G mobile data costs £36 a month
1GB of 4G mobile data costs £41 a month
3GB of 4G mobile data costs £46 a month
5GB of 4G mobile data costs £51 a month
8GB of 4G mobile data costs £56 a month
There will be an early warning system to advise you when you are reaching your monthly data allowance so you can decide to purchase some extra data allowance or wait till the new month's allowance begins. If you wish to purchase an add-on data package allowance these cost £3 for 50MB, £6 for 500MB, £15 for 2GB or £20 for 4GB. All prices include VAT.
The good thing is that all data packages come with unlimited voice and text allowances and that BT Wi-Fi is included in all packages for free. This means that you can use BT Wi-Fi via millions of wireless hotspots and save your EE data allowance for other times.
Included in all packages is a free film from EE Film where each customer can download one free film each week to their 4G phone. For each additional film there will be a cost of 79p. The film downloaded for free does not count against your data allowance i.e. the free downloaded film does not bite into your remaining data allowance.
With the first 4G service in the UK coming via EE on the 30th October and also new 4G phones, EE say they have trained 10,000 front-line staff to be ready to help the buyers better understand what 4G offers and any problems they encounter.
Olaf Swantee, CEO of EE, said: "We're proud to be leading the way and pioneering the roll out of 4G in the UK. With our new brand and unique 4G and Fibre services, we will deliver consumers and businesses across the country next-generation services and a superior level of support.
"Our new plans have been developed to offer our customers everything they have been asking for – superfast performance, choice and value – as well as a fresh approach to pricing and customer service that offers accessibility, flexibility and guidance every step of the way."