[caption id="attachment_224" align="aligncenter" width="173"]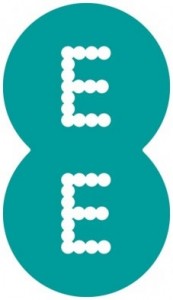 4G takes off in a big way in the UK.[/caption]
Following on from our earlier article today, Everything Everywhere has confirmed its 4G re branding exercise and the full details of its 4G LTE UK launch at the Science Museum in London.
The 4G brand for Everything Everywhere has been identified as EE and the company will launch 4G LTE in 16 cities by the end of 2012. At this time EE will offer the UK's only 4G LTE mobile network and services.
EE has also confirmed that 4G mobile network trials BEGAN TODAY in London, Birmingham, Bristol and Cardiff although no results are available at this time.
If you live in one of these cities you can be a 4Ger before Xmas with a bran spanking new 4G smartphone. EE is planning to have 4G coverage for 70% of the UK by 2013 and 98% 4G coverage by the end of 2014. This represents a considerable head-start over the 4G roll-out timescales for O2, Vodafone and Three.
One of the hottest selling smartphones this year having sold over 20 millioin units is the Samsung Galaxy III and guess what there is going to be a Samsung Galaxy III 4G LTE version ( pictured above ). 4G are delighted to hear this.
Other 4G LTE enabled smartphones which EE will offer are the : Nokia Lumia 920, Nokia Lumia 820, HTC One XL and the Huawei Ascend P1. EE also hinted at the Apple iPhone 5 4G being added to the list as well.
In a somewhat surprising move, Orange and T-Mobile will continue to provide 3G network services for some time and EE will spearhead the 4G launch and network roll out. The Samsung Galaxy SIII above clearly shows the EE signal indicator.
Existing T-Mobile and Orange customers looking to benefit from 4G LTE and a new 4G enabled phone will be switched to the EE 4G's network and support services.
Olaf Swantee, CEO of EE said: "Today we launch a new company, a new 4G network and a new 4G brand for Britain. "Our plans to revolutionise the UK communications market with a faster network and an exciting new brand for the digital age are built on solid investment and a simple belief that customers deserve better.
We look forward to connecting the country with superfast mobile speeds in the coming weeks, months and years. And it starts today, with the announcement of our new business, our new brand and a new digital infrastructure that our company, our customers and the country can be proud of."