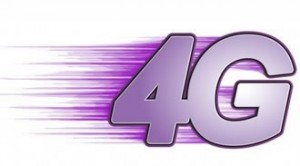 News broke yesterday that Ofcom released the names of the successful bidders in the UK's 4G Auction which is currently underway. More about the 4G application winners here.
The successful 4G Licence applicants were confirmed as Everything Everywhere ( EE ), Vodafone, O2, Three, MLL Telecom, HKT UK ( a subsidiary of PCCW Limited ) and Niche Spectrum Ventures Limited (a subsidiary of BT Group plc ).
4G.co.uk spoke to Ofcom representatives and they confirmed that there were 28 slices of 4G spectrum being auctioned in the 800MHz and 2.6GHz frequency bands. Ofcom also confirmed that it is possible that between 4 and 7 4G Licences could theoretically be awarded.
The final number of 4G licences awarded is dependent on which companies bid on which slices of 4G frequency, which company offers the highest price for each slice and which companies comply with Ofcom statutory requirements such as population coverage and "rural coverage" requirements.
It would be totally bizarre if the "big four" ( EE, O2, Vodafone and Three ) aren't awarded a 4G mobile licence but we are not so confident that each will get each slice of the available 28 slices they have bid upon. Of course, these companies currently provide 3G network coverage, EE have already launched its 4G network and Vodafone, O2 and Three are well advanced into building their 4G networks, so we firmly believe each will come away with what they want or something close.
The 800MHz band is considered to be the more expensive of the two as it offers better long distance coverage, and can more easily travel through obstacles ( works better for indoor reception ) and is an all round good performer in rural areas while the 2.6GHz is favoured for shorter distances, providing higher data capacity and is best for offering city-wide coverage in highly populated areas.
4G.co.uk would not be surprised if the "big 4" have all bid for a slice of both 800MHz and 2.6GHz 4G frequency spectrum. The 2.6Ghz slices of frequency being auctioned are expected to be much cheaper than the 800MHz slices of frequency and these are the slices of 4G frequency we think will be wanted by MLL Telecom, HKT UK and Niche Spectrum Ventures Limited ( BT Group ). We don't think any of these companies are bidding for a 4G Licence to actually launch a 4G Mobile Network and think they are more interested in non-voice 4G Broadband services. More on these companies and why they may be bidding for a 4G Licence in our next article.
4G Licences – Why Do BT, MLL and HKT UK Want One | 4G.co.uk