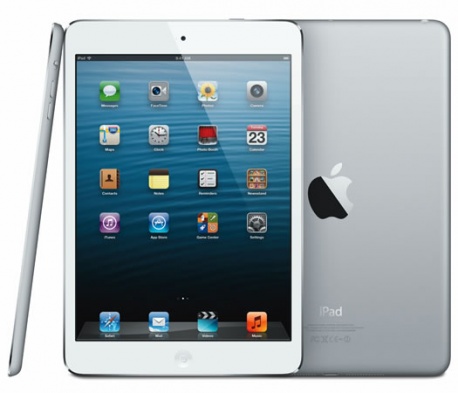 EE ( which owns Orange and T-Mobile ) previously reported that the 4G iPad mini would be on sale in November and it looks as though it will. 4G.co.uk has pre-ordered a 4G enabled iPad mini and we have received an email confirming that the iPad mini is shipping within the next five days. The 4G iPad mini can only be bought from 4GEE as they are the only 4G operator currently in the UK.
This would mean that the first 4G iPad minis would be delivered sometime around 17th to the 19th of November. Of course, the Wi-Fi version ( non 3G or 4G ) is on sale now. The online Apple store is still quoting a date of "Late November" for the 4G iPad mini but according to the email 4G received we are anticipating a delivery date for pre-ordered ones as above.
The 4G iPad mini packs a 7.9 inch display screen with a 1024 x 768 HD display and offers a 4:3 ratio. This means that the iPad mini is compatible with all existing iPad apps and this is a big plus point. Those looking for a smaller and lighter iPad will be pleased as the 4G iPad mini is under 50% of the weight of the iPad and is 23% thinner than the iPad.
A fuller breakdown of the iPad mini's specification follows :
Multi-Touch Screen - 7.9-inch LCD  1024 x 768 resolution
Processing power – Apple's A5 dual-core processor
Operating System -  iOS 6
Connectivity – Wi-FI, 3G, 4G, Bluetooth 4.0
Cameras - 5megapixel iSight, autofocus 1080p video, secondary camera : 1.2-megapixel
On-board memory -16GB, 32GB, 64GB
Battery life - 10 hours mobile internet time
Dimensions: 200 x 134.7 x 7.2mm
Weight: 308g
The pricing for an iPad Mini with 3G and 4G connectivity starts at £369 for 16 Gigabytes, £449 for 32 Gigabytes and £529 for 64 Gigabytes.