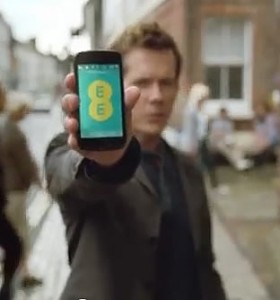 EE has released a promotional video for its recently launched 4G network and have engaged the help of actor Kevin Bacon.
The 4G introductory video starts with Kevin Bacon introducing himself as "the centre of the universe" and to who is connected to him via the 4G mobile world. EE are saying that the 4G network is geared not just to your mobile life but your whole digital life – via your 4G phone, 4G tablet or 4G device.
It shows how easy it is to watch a TV show or a movie and then be able to watch the rest at home on your TV. Pork scratchings are also shown being paid for by a 4G phone via NFC ( Near Field Communication ). Next we can see what one of the newly converted EE shops look like inside and finally the branding is confirmed as "Superfast" 4GEE.
Overall this is a good way to get an insight onto what 4G currently offers via the new 4GEE network and 4G phones.