[caption id="attachment_3521" align="aligncenter" width="300"]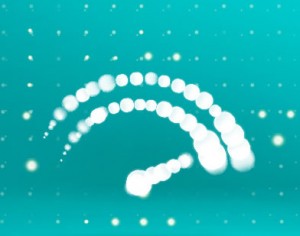 Customers not so keen on 4G mobile data pricing.[/caption]
4G is the latest and greatest innovation in mobile technology, yet many consumers are unhappy with the way the networks are dealing with it. Not only are prices high but currently it's not possible to get unlimited 4G data on a 4G contract. EE - currently the only live 4G network, don't offer it and neither O2 nor Vodafone have any plans to either. Only Three have made any commitment to unlimited data on 4G and they may not even launch their 4G network for another few months.
BBC Newsbeat spoke to one of these unhappy customers, who said that "I used to be on 1GB of data on my old contract and I wasn't using it, whereas on 4G I am using up to 1GB."
A spokesperson for EE was quick to point out that the company do offer contracts of up to 50GB a month, saying that "the key point is customers choose the data package according to their needs."
That might be a fair point, but what about the customers that want more than 50GB of data? O2's chief executive Ronan Dunne told Newsbeat that "If we were to offer unlimited I couldn't guarantee that all our customers get the same great experience right across the country. Somebody else, by using the network unlimited, might interfere with your experience."
Yet Guy Middleton, head of corporate communications for Three contradicts this, claiming that "When we add 4G we're effectively adding more capacity to serve more customers... and we're confident we can continue to do this."
There are certainly some mixed messages here, but regardless of the practical implications of offering unlimited 4G data, the reality seems to be that while the upper data limits of 50GB or so should be plenty for most users there will always be those who want to use more, particularly since the higher speeds of 4G encourage increased data use.
In a conversation with Metro back in February, Olaf Swantee, CEO of EE claimed that the typical 4G user in the UK would use just 1.4GB of data, but surely that's in part due to the restrictions of their plans and the high costs of getting a larger data limit. Not to mention the fact that as 4G becomes more widespread its use will inevitably increase too.
If unlimited plans were available and affordable there's no doubt that consumers would make full use of them to download films, music and games on the move. Indeed late last year 4G calculated that EE's lowest data limit of 500MB a month could theoretically be used up in just 5 minutes of full speed downloads or just over ten seconds a day, which obviously doesn't cut it.
The fact of the matter is that if the networks want consumers to embrace 4G then prices need to go down and data caps need to be lifted, only then can it fulfil its promise, and if Three can offer unlimited data then the other networks surely have few valid excuses not to.