[caption id="attachment_191" align="aligncenter" width="235"]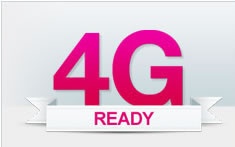 When 4G launches in the UK, we expect a high level of confusion amongst consumers.[/caption]
We here at 4G.co.uk were about when the first 3G network launched in the UK back in 2003 when Three became the first UK mobile operator to launch 3G wireless in the UK.
We remember well what happened in terms of the launch and how 3G phone sales took off and we thought we'd apply our experiences then as to what may happen post the 30th October – i.e. when EE launch its 4G wireless network.
EE ( Everything Everywhere – which owns Orange and T-Mobile ) will begin its roll-out of 4G in the UK in just a few days. The 4G launch coming soon is a far more confusing time for the consumer, than it was when 3G launched. The reason for this is that the consumer will be trying to figure out some more complex issues.
Firstly, its important to outline that there will be only one 4G mobile operator in the UK for around the next 8-10 months and this will be EE. The first issue the consumer has to figure out is who the heck is EE.
Who the heck is EE ?
4G anticipate a huge on-line, TV and radio campaign commencing in the last week of October. This will aim to confirm the new brand EE ( which was Everything Everywhere ) and what's happening to Orange and T-Mobile. This is not straightforward, as the only direct way to buy a 4G phone is via EE but you can buy a 4G enabled phone from Orange and T-Mobile and transfer your contract to EE to use it as a 4G phone.
EE will be re-branding its 700 Orange and T-Mobile shops into EE branded ones and this has already started. We would expect EE to re-brand its shops in the areas where 4G will launch first ( see below ) and roll out the re-branding in line with the roll-out of 4G across the UK.
4G remember when a new brand ( Three ) launched 3G in the UK and it took a long time for Three to establish its' brand and so we expect the same with EE. This could be a major hurdle for EE to overcome in the roll-out of its 4G services and the sales of 4G phones.
Who Gets 4G and when ?
4G will be launched by EE in 10 cities on 30th October this year - but EE has not confirmed which ten to-date. We do know that 4G trials were undertaken by EE in London, Birmingham, Bristol and Cardiff so its logical that these will be four of the cities to be first to benefit from 4G.
EE has confirmed it will launch 4G in these 16 cities London, Birmingham, Cardiff, Belfast, Derby, Edinburgh, Glasgow, Hull, Leeds, Liverpool, Manchester, Nottingham, Newcastle, Sheffield and Southampton before the end of the year. At this time, 33% of the UK population will benefit from 4G.
The problem facing EE is how to sell a 4G phone to us that initially works at 4G speeds in London but at 2G or 3G speeds in all other places other than listed above. The real sticking point here is the pricing – is it worth the extra cost to get 4G speeds in a few cities coupled with a limited range of 4G enabled phones to choose from. Guess it depends how much extra ( no confirmation to-date ) and what flashy 4G phones EE have for us.
4G Phones – which ones and what speeds
If you've decided to buy a 4G phone from EE then you likely know that a 4G enabled phone will download pages and files five times faster than a 3G phone. A lot of the early buyers of a 4G phone will be "early-adopters". 4G phones will be ready to buy directly from EE on the 30th October. EE are calling these "4G Ready" phones.
The 4G Ready phones currently available are the iPhone 5 LTE, the Samsung Galaxy SIII LTE, the HTC One XL LTE, the Huawei Ascend P1 LTE and the Samsung Galaxy Note II LTE. Two more 4G phones will be added to EE's portfolio in November and these are the Nokia Lumia 920 and 820.
4G has undertaken a preview of each of these 4G phones and this is an impressive range for sure. 4G anticipate that most people would be happy with one of these. When 3G launched in the UK there was just one to choose from.
The above 4G phones will typically download at speeds five times faster than 3G. A typical download speed on 3G in the UK is 1.5 Megabytes per second and 4G is 8 to 12 Megabytes per second. I guess we all want the 4G download speeds but the main question could be when do I "jump ship" from 3G to 4G. After all, consumers will be using 3G phones well beyond 2016.
The Level of 4G Confusion ?
The level of confusion for the average phone buyer in the UK is likely to be high. Basically, this person wants a faster 4G phone now and wants it to work throughout the UK.
The role of managing this expectation rests firmly with EE via its advertising campaigns, its shop and on-line customer training and customer support units. 4G expect much confusion and there is likely to be a large number of people seeking advice and support from EE both pre-purchase and post-purchase.