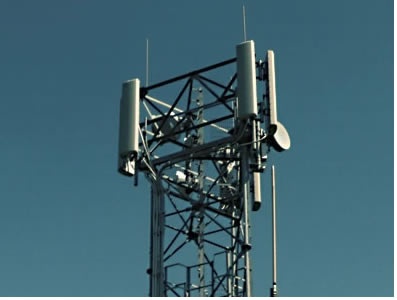 It's been an eventful few months in the 4G world. The superfast service hit the UK last October and since then EE have expanded their coverage as far and as fast as possible, as well as investing in a huge marketing campaign (complete with Kevin Bacon). Meanwhile the other networks have been left waiting in the wings until the conclusion of the 4G mobile auction.
Now after months of speculating and wondering about the outcome, the auction is finally over and the results are in. Five companies came away with 4G spectrum, specifically Everything Everywhere Ltd (EE), Hutchison 3G UK Ltd (Three), Niche Spectrum Ventures Ltd (part of BT Group), Telefónica UK Ltd (O2) and Vodafone Ltd.
In total 250 MHz of spectrum was auctioned off and this was split across two different bands – 800 MHz and 2.6 GHz. The 800 MHz band was freed up when analogue TV was switched off and is great at carrying 4G networks over long distances, which will likely benefit rural areas the most.
The 2.6 GHz band on the other hand is the fastest of the two, but only over relatively short distances, which means that it will work best in cities where there are a lot of people in a confined space.
Vodafone splashed out the most in the auction, spending a whopping £790,761,000 to secure 2 x 10 MHz of the 800 MHz band, 2 x 20 MHz of the 2.6 GHz band and a further 1 x 25 MHz of the 2.6 GHz band.
EE spent £588,876,000 and came away with 2 x 5 MHz of the 800 MHz band and 2 x 35 MHz of the 2.6 GHz band.
O2 paid out £550,000,000 to get 2 x 10 MHz of the 800 MHz band, Three spent £225,000,000 and got 2 x 5 MHz of the 800 MHz band and BT spent £186,476,000 to get 2 x 15 MHz of the 2.6 GHz band along with another 1 x 20 MHz of the 2.6 GHz band- though they won't be using their spectrum for mobile broadband.
What that all means is that Vodafone came away with the most spectrum in both the 800 MHz and 2.6 GHz bands, which should give them great coverage nationwide.  EE secured a decent chunk of the 2.6 GHz band, but not so much of the 800 MHZ band. On the other hand they also have access to their own 1800 MHz band- which is what they've been using for the last few months.
O2 grabbed a decent chunk of the rural-friendly 800 MHz band but didn't come away with anything in the 2.6 GHz band- which could limit their effectiveness in cities.
Three only managed to come away with a small chunk of the 800 MHz spectrum, but they also spent a lot less than the other networks.
We expect all of the above networks to have 4G services up and running within the next few months. In total £2,341,113,000 was spent- a good £1 billion less than the government anticipated.