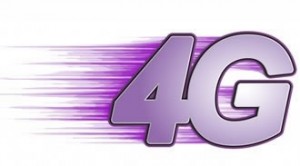 The UK's 4G auction has passed the application stage with 7 bidders paying a non-refundable £100K application fee to Ofcom to bid for 4G frequency spectrum in the 800MHz and 2.6GHz frequency bands for use by 4G mobile network operators and 4G mobile broadband companies. The successful bidders will be notified in March of the outcome of the auction. We then expect to see O2, Vodafone and Three launch there 4G mobile networks sometime after May 2013. The auction is expected to raise around £3 billion pounds although a reserve of price of £1.3 million has been set.
4G auction – where we are now
The companies which have applied for a 4G Licence were confirmed last year as Everything Everywhere Limited ( UK ), HKT (UK) Company Limited ( a subsidiary of PCCW Limited ), Hutchison 3G UK Limited ( Three ), MLL Telecom Ltd, Niche Spectrum Ventures Limited (a subsidiary of BT Group plc ), Telefónica UK Limited ( O2 ) and Vodafone Limited. We previously looked at why these companies may have applied for a 4G Licence here.
There are 28 slices of 4G frequency slots being auctioned in the 800MHz and 2.6GHz frequency bands and they will be awarded to the highest bidders who also meet the requirements of Ofcom's stringent 4G coverage requirements etc.
As you can imagine the possibility of a legal claim from one of the 4G Licence applicants against Ofcom could be forthcoming if the company feels they have been unjustly treated. The stakes are high as each company bids to land its preferred 4G band ( 800 Mhz or 2.6GHz or both ) and also its desired number of slices of frequency. Both are equally important and this affects not only the long term success of a company's 4G mobile network programme but also the success of the company's 4G mobile network service - the choice is between rural or urban coverage or both as well as indoor coverage. Each 4G Licence applicant will want what is best for them.
The 800MHz band offers better long distance coverage, and can more easily travel through obstacles ( works better for indoor reception ) and is an all round good performer in rural areas while the 2.6GHz is favoured for shorter distances, providing higher data capacity and is best for offering city-wide coverage in highly populated areas.
4G auction – Legal advisers appointed
Ofcom has appointed a high-profile firm of Lawyers to oversee and support the process of ensuring that the 4G auction meets all regulatory and statutory legal requirements whilst limiting the possibility of any legal disputes which may slow down the 4G auction process, thereby delaying the auction's conclusion and launch of the 4G mobile networks, and of course, the UK Government getting the £3 billion pounds or so.
RPC Lawyers of London have been appointed as the legal firm to support Ofcom throughout the remainder of the 4G auction process. The team from RPC includes partners Stephen Smith and Karen Hendy who will be supported by associates Hui Chen Eagles and Oliver Hincks. RPC has already supported Ofcom so far in the 4G auction process but now it seems they will take the lead away from Ofcom's own legal team.
Ofcom chief executive Ed Richards said in a statement: "The 4G auction will be a competitive process that will dictate the shape of the UK mobile phone market for the next decade and beyond. New 4G services will stimulate investment, growth and innovation in the UK and deliver significant benefits to consumers in terms of better, faster and more reliable mobile broadband connections."