[caption id="attachment_179" align="aligncenter" width="300"]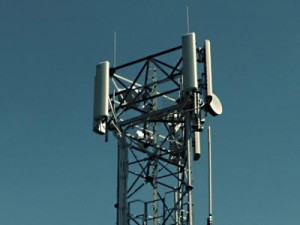 4G may be coming sooner for O2, Three and Vodafone but its still 8 months later than EE.[/caption]
EE ( Everything Everywhere – which owns Orange and T-Mobile ) are launching 4G services on the 30th October whilst the other mobile operators were previously not likely to launch 4G themselves for up to 12 months.
EE is launching its 4G network using old frequency spectrum in the 1800MHz band. This was previously used for 2G services which are no longer required. O2, Vodafone and Three are not so fortunate as EE and have to wait to buy new 4G frequency spectrum in the 4G auction at the end of this year. The auction is selling off frequency spectrum in two bands i.e. 800MHz and the 2.6GHz bands. EE will also bid for spectrum in one or both of these bands. The 4G auction will raise around 3-4 billion pounds for the UK Government.
When O2, Three and Vodafone found out that EE had been granted permission to launch 4G services in the 1800MHz band by Ofcom, further delays to the 4G auction process became an issue as O2, Three and Vodafone could not launch 4G services until up to a year later. A high level meeting between Ofcom, the Culture Secretary ( Maria Miller ) and the major mobile operators was held earlier this month to produce an action plan to help O2, Three and Vodafone launch 4G services at the earliest opportunity.
One of the main delaying factors was the release of the 800MHz band ( previously used for analogue TV ) and the potential of interference to Freeview TV signals when 4G services are beamed in the 800MHz frequency band. The 2.6GHz band is not affected.
To speed the release of the 800MHz frequency band, the four mobile operators have formed a jointly owned company called Digital Mobile Spectrum Limited. The mission for Digital Mobile Spectrum is to ensure that Freeview customers do not have any interference on their Freeview channels when 4G in th 800MHz band is launched.
A joint plan of attack by EE, O2, Three and Vodafone will accelerate the launch of 4G in the UK for these operators plus ensuring coverage is as per required by Ofcom. We here at 4G anticipate that both 4G launch dates and coverage target dates could be brought forward as a result. However, we don't anticipate a 4G launch from O2, Three and Vodafone before June 2013 so this still means that EE have a head-start of some 8 months over their competitors.
Secretary of State for Culture, Media and Sport Maria Miller said: "The roll-out of 4G is a huge step forward for mobile broadband services in the UK, and will be incredibly important in driving economic growth. I am pleased that the mobile operators will be working together to ensure that no viewers lose their television services when 4G is rolled out, and congratulate them on setting up the assistance scheme so quickly."