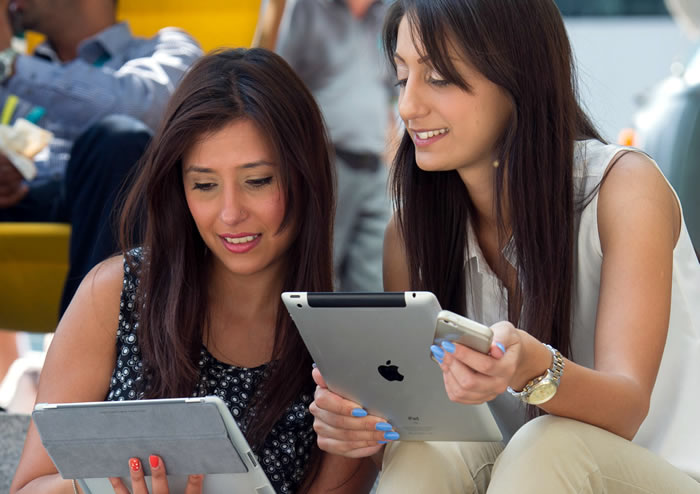 It's easy to see that 4G is making people more productive and EE's latest 4GEE Mobile Living Index report gives a clearer picture of how and to what extent.
The report, which polled 1000 of EE's 4G customers, found that 60% of people claim to save time with 4G, with 13% gaining an hour's leisure time every day as a result.
How has that happened? It's simple, people's productivity has also gone up, with 77% claiming to see a boost in their productivity and 16% saying their productivity has as much as doubled.
That in turn is because people are able to work during times when they previously wouldn't have been able to, for example on the way to and from the office.
Before 4G that was problematic as 3G is often too slow to comfortably work on, but with 4G you can video conference, download files and more.
That means work that would otherwise have been taken home gets done in advance. And it's not just work, 4G also enables users to run errands such as banking and shopping when they wouldn't otherwise have been able to, which again leaves them with more leisure time.
Of course it also enables you to turn commutes into leisure time, if you don't feel like working or don't have any to do. Olaf Swantee, CEO at EE, reports that many people are streaming TV shows and movies on the go, as well as downloading apps, tweeting and uploading photos.
In fact social media use has apparently gone up from 13% to 25% of traffic in the last year on EE, while Swantee points to research by IDG showing that 75% of respondents used a smartphone to watch an online video in 2014, up from 61% in 2012, growth which is undoubtedly driven by 4G.
So whether you're using 4G to work or to entertain yourself it's clear that it makes commutes a lot more interesting and leaves you with more free time to do the things you really love.