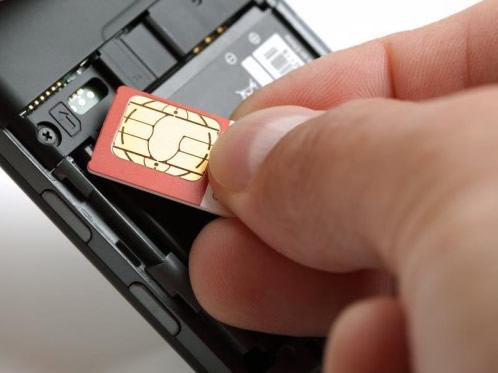 Phones have been using SIM cards for years and while they've got smaller over time and added support for newer mobile technologies the concept of the SIM card hasn't really changed.
But it might be about to, as a new thing called an e-SIM could be at the heart of smartphones in the near future.
What is an e-SIM?
An e-SIM is an embedded SIM card, meaning that unlike current SIM cards you can't take it in or out of the device. That might sound like a bad thing but it's designed so that you don't have to, as rather than being locked to a specific network the SIM card can change network when you do.
What's so good about it?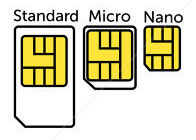 At a minimum it will take some of the hassle out of changing networks, plans and devices. No longer will you have to wait for a new SIM card, request a PAC code and wait for your device to change over, instead you just request the move and your SIM card will automatically be set up on your new network or plan.
While if you buy a new device you just register it to your account and it will automatically be set up with your previous number and details and you won't have to worry about the various different SIM card sizes we have today. You'll also be able to change between a 3G and 4G tariff without needing a new card.
It should also mean devices will no longer be locked to a specific network and could even mean the freedom to change network as and when you choose, though in practice the mobile networks are likely to still lock you into contracts.
Are there any downsides?
Any e-SIM depends on networks supporting it. It's unlikely that they'll be rolled out before most or all networks agree to support them, but if any networks do hold out then you may be unable to use them if you have a device with an e-SIM.
Another possible downside is that it gives smartphone manufacturers one less reason to include a removable back cover and by extension a removable battery, but that could also be seen as a good thing, as unibody designs often look better.
When can I get one?
It's likely to be at least a year before we start seeing devices with an e-SIM built in, but the Financial Times reports that both Apple and Samsung are in talks with the rest of the telecoms industry to begin implementing them, with the GSMA (Groupe Speciale Mobile Association) close to announcing an agreement to produce a standardised embedded SIM for consumer devices.
This could appear not just in smartphones but in tablets and wearables too and networks expected to support the plans include AT&T, Deutsche Telekom, Etisalat, Hutchison Whampoa, Orange, Telefónica and Vodafone.
We probably won't see it this year, but with both Apple and Samsung on board we could well see an e-SIM in the iPhone 7 or the Samsung Galaxy Note 6 in 2016.