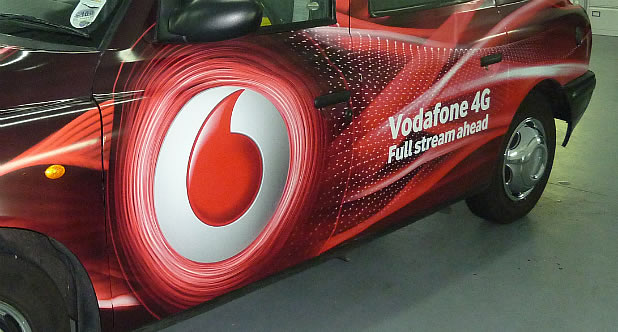 Vodafone's tariffs are changing and it's a change which is seemingly for the better. The big news is that all new 12 or 24 month pay monthly contracts come with 4G data, so if you've got a 4G compatible phone then you'll be able to take advantage of higher speeds at no extra cost.
But that's not the only thing that's changing. Vodafone is now offering three different tariff tiers. At the bottom there's Standard Bundles, which come with either 500MB or 1GB of 4G data, along with varying amounts of minutes and texts.
But spend a little more and you can get a Red Bundle. This will come with unlimited minutes and texts as well as a choice of 2, 6, 10 or 20GB of monthly 4G data.
But that's not even the top tier. To get even more you can opt for a Red Value Bundle, which also include unlimited minutes and texts as well as 2, 4, 6, 15 or 25GB of monthly data, which is more data than it was previously possible to get on Vodafone.
There are extra benefits to a Red Value Bundle too, because they're what you'll want to pick if you want an entertainment pack, with a choice of Spotify Premium,
Sky Sports Mobile TV or Now TV included for up to 24 months at no extra cost on Red Value Bundles of 4GB or more.
Plus Red Value Bundles also include calls back to the UK from countries that are included in Vodafone's Europe Zone when you opt in to Vodafone EuroTraveller.
That's all well and good for new and upgrading customers, but what about if you're midway through a 3G plan on Vodafone? No problem! The network will switch you to one of its new 4G bundles for a one-off fee of £20 or for free if the new Bundle costs at least £5 per month more than your current one.
Vodafone has also taken the opportunity to remind us all that its fixed price promise is still in place, so if you take out one of its new bundles then the price won't rise during your initial term as long as you stay within your allowance.
If you're not already with Vodafone the company has added some icing to the cake to tempt you to switch, as EE and O2 customers who take out a new Vodafone contract before the 30th of June will get £20 thrown in.
EE's 4G coverage still far outweighs Vodafone's, so the promise of £20 may not be enough to tempt many customers to switch, but it's a step in the right direction, while higher data limits and 4G for all could be hugely beneficial to some users.
Find out more here : Vodafone shop