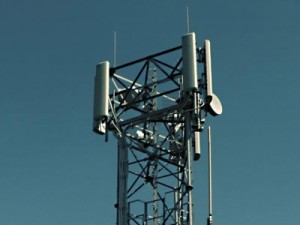 Vodafone UK has confirmed that is 4G network launch will arrive in the Spring of 2013. This means that Vodafone will launch 4G as early as March 2013 and as late as May 2013. Due to a number of issues which mainly include the forthcoming 4G auction we would estimate that Vodafone would launch its 4G network in May, 2013. This means that Vodafone would launch 4G some seven months after EE ( Everything Everywhere – which owns Orange and T-Mobile ).
Vodafone has not indicated if this will be a staggered roll-out ( region by region ) or a full nationwide 4G rollout. The only 4G network fact they have stated is that 4G will have 98% indoor coverage by 2015 and that it is working to improve its 3G network to super-fast 3G+. However, Vodafone did not say what speeds either of these will achieve.
EE launch 4G in the UK on the 30th October and Vodafone has made its customers a 4G Phone Promise. The promise covers the fact that anyone who buys a 3G phone up until the end of 2012, will receive a discount to switch the 3G phone to a 4G one when the Vodafone 4G network goes live. The 4G Phone Promise covers the iPhone 5, Samsung Galaxy III and the Samsung Galaxy Note II ( plus more soon ) and Vodafone will discount the switch to 4G by discounting 70% of the remaining contract, to help you with the cost taking out a new 4G contract.
Some conditions apply such as you need to have had your 3G contract in place for 3 months prior to switching to a new 4G contract and that your old 3G phone is handed back in good condition and Vodafone will give you a new 4G Phone.
That's all Vodafone has confirmed so far and the 4G Phone Discount is obviously designed to maximise the retention of Vodafone's contract customers seeking a 4G phone. 4G.co.uk think this will work and seems a pretty fair deal to us. However, we cannot recommend anything until Vodafone confirms exactly what 4G roll-out we get next Spring ( staggered region by region or a nationwide launch ) and exactly what the 4G data usage costs and contract prices will be.